FOR IMMEDIATE RELEASE

Contact: Michael Frenz, Executive Director
Email: Mfrenz@mdstad.com
Phone: 410.223.4111

Maryland Stadium Authority Leadership Receives 2017 Local and National Awards
BALTIMORE – Maryland Stadium Authority executives Terry Hasseltine, David Raith and Vernon Conaway, Jr. have been recognized on local and national levels for outstanding professional achievements.
Terry Hasseltine, Vice President of Marketing and Communications for the Maryland Stadium Authority and Executive Director of Maryland Sports, the sports commission for the State of Maryland, was awarded Sports Tourism Executive of the Year during the 2017 National Association of Sports Commissions (NASC) Sports Event Symposium Annual Awards Ceremony hosted in Sacramento this March. The NASC consists of more than 750+ member organizations that promote sport tourism in their respective capacities. Each year, the NASC honors successful leaders in sports commissions across the country who have inspired others, created successful events in their areas and are exemplary role models. On a local level, Maryland Sports and Terry Hasseltine were recently recognized by Wicomico County Recreation, Parks and Tourism as the 2017 Tourism Partner of the Year.

David Raith, Chief Financial Officer for the Maryland Stadium Authority, was awarded a 2017 Best In Finance CFO Award by the Baltimore Business Journal. This annual award recognizes top financial officers in Baltimore and its surrounding areas who keep their companies financially stable and consistent throughout the year. Raith has been with the Maryland Stadium Authority for 23 years.

Vernon Conaway, Jr., Vice President for Safety and Security for the Maryland Stadium Authority was selected as the NCS4 2017 Professional of the Year for the NFL. This award recognizes outstanding leadership in addressing safety and security issues. The National Center for Spectator Sports Safety and Security awards their annual recipients in nine different categories, including the NFL, NBA, MLB, NHL, NCAA, NASCAR/INDYCAR, National Federation of High School Associations, Marathon and Endurance Events and Private Security.

Tom Kelso, Chairman of the Maryland Stadium Authority stated, "Congratulations to Terry, David and Vern on these recognitions that are emblematic of the great work they and the entire staff of professionals at the MSA do every day. It is a great honor to be Chairman of an organization committed to excellence in every aspect of what they do."

---

About Maryland Stadium Authority (MSA)
MSA's mission: To plan, finance, build and manage sports and entertainment facilities in Maryland; provide enjoyment, enrichment, education, and business opportunities for citizens; and develop partnerships with local governments, universities, private enterprise and the community.

About Maryland Sports
Maryland Sports' mission: To enhance Maryland's economy, image and quality of life through the attraction, promotion, retention and development of regional, national and international sporting events.

                                                                                                                               ###
Mon, 06/05/2017 - 11:14 am
Next MSA Board of Directors Meeting
Tuesday, December 5, 2023, 12:00 p.m.
The Warehouse at Camden Yards
Executive or Conference Room 1
333 W. Camden St., Suite 500
Baltimore, MD  21201
Agenda / Live Stream

Maryland Stadium Authority, Governor Moore and the Baltimore Orioles Agree on Terms to Keep the Team in Baltimore for 30 Years and Revitalize Downtown Baltimore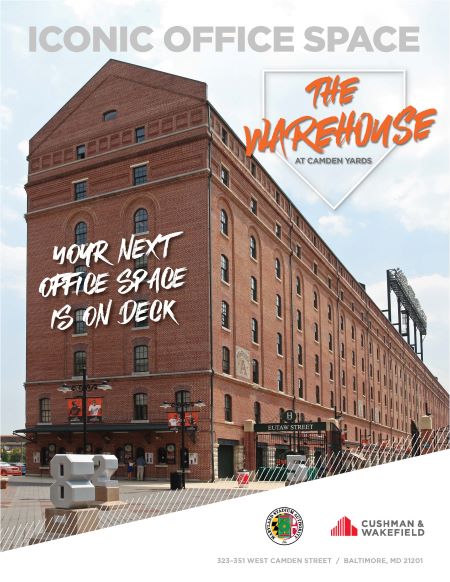 Warehouse at Camden Yards
Leasing Opportunities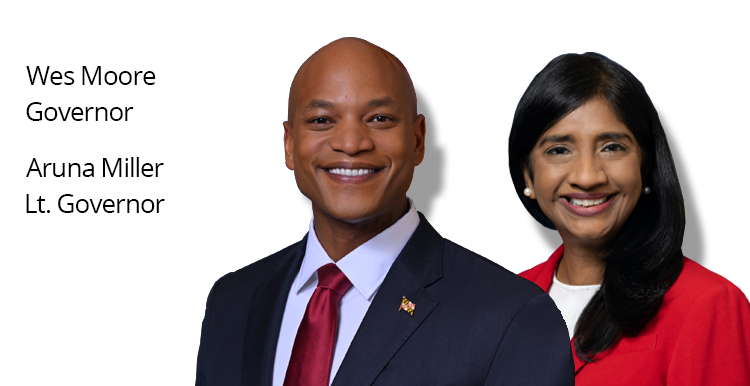 Human Trafficking
GET HELP
National Human Trafficking Hotline -- 24/7 Confidential
1-888-373-7888 | Text: 233733
For more information on human trafficking in Maryland click
here
.