Wed, 04/05/2017 - 06:46 pm

Established by the General Assembly in 1986, the original mission was to build, manage, and maintain quality facilities to retain Major League Baseball, and return the National Football League to Maryland.
For over 35 years, the Maryland Stadium Authority (MSA) has completed projects in partnership with local governments, universities and the private sector throughout Maryland. These include convention centers, museums, theaters, parks, schools, and campus centers in addition to sports arenas. They have been completed on time, on budget.
The MSA is committed to enhancing the Maryland experience for those who live, work and visit here.
In addition, MSA currently oversees projects such as 21st Century School Buildings Program and Project C.O.R.E., or Creating Opportunities for Renewal and Enterprise, which orchestrates the demolition of blighted structures throughout Baltimore City.
The sports commission for the state of Maryland, known as Maryland Sports, is a division of MSA and has been since its existence in 2008.
---
Mission:
To plan, finance, build and manage sports and entertainment facilities in Maryland.
Provide enjoyment, enrichment, education, and business opportunities for citizens.
Develop partnerships with local governments, universities, private enterprise and the community.
Vision:
The Maryland Stadium Authority is more than the name implies. Its projects promote historic preservation, adaptive reuse, community redevelopment, cultural arts, and civic pride. In planning selected projects, MSA has the latitude to negotiate with other government jurisdictions, and other departments within the State. Its mandate includes creating public-private partnerships for financing and operating facilities.
The Maryland Stadium Authority is a catalyst for improving quality of life and creating a climate where industry can flourish. Every project undertaken by MSA has contributed to the community where it is located, and the local economy it helps support.
The Maryland Stadium Authority represents more than buildings. Its continuing legacy is found in activities and attraction that entertain and educate, enriching the Maryland experience for those who live, work, and visit here. They provide a link with our past and investment in our future. They offer opportunity for our business sector while offering an enjoyable experience for citizens of all ages and interests. They represent civic pride; fostering community and shared experiences.
The Maryland Stadium Authority is a place where commerce and culture meet the public sector's ability to provide these amenities for its citizens.
---
Customer Service Promise:
The State of Maryland pledges to provide constituents, businesses, customers, and stakeholders with services in the following manner: 
Friendly and Courteous: We will be helpful and supportive and have a positive attitude and passion for what we do.
Timely and Responsive: We will be proactive, take initiative, and will try to anticipate your needs.
Accurate and Consistent: We will always aim for 100% accuracy, and be consistent in how we interpret and implement state policies and procedures.
Accessible and Convenient: We will continue to simplify and improve access to information and resources.
Truthful and Transparent: We will advance a culture of honesty, clarity, and trust.
For more information on the State of Maryland's customer service program, or to submit a suggestion, please visit Maryland.gov/CustomerService. For MSA's customer service program, click here

Facility Accessibility Notification Form
Next MSA Board of Directors Meeting
Tuesday, October 3, 2023, 12:00 p.m.
The Warehouse at Camden Yards
Executive Conference Room
333 W. Camden St., Suite 500
Baltimore, MD  21201
Agenda / Live Stream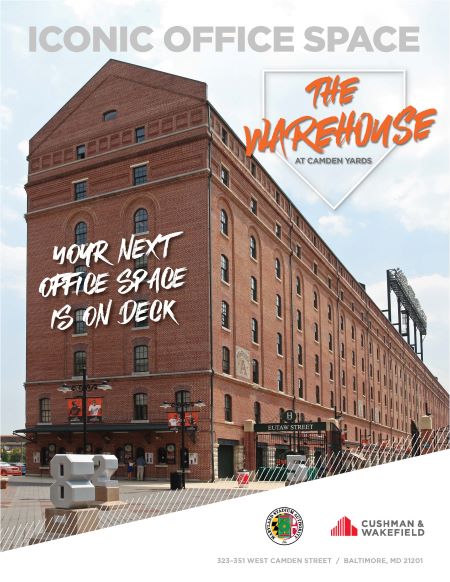 Warehouse at Camden Yards
Leasing Opportunities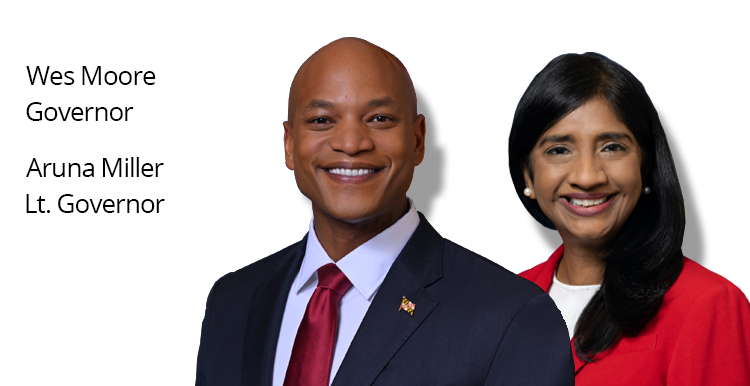 Human Trafficking
GET HELP
National Human Trafficking Hotline -- 24/7 Confidential
1-888-373-7888 | Text: 233733
For more information on human trafficking in Maryland click
here
.