Wed, 04/05/2017 - 05:36 pm
Environmental Initiatives at Camden Yards Sports Complex
The Maryland Stadium Authority (MSA) manages and operates the award-winning, environmentally conscious, 85-acre Camden Yards Sports Complex (CYSC) which includes M&T Bank Stadium, Oriole Park at Camden Yards both LEED-certified Gold and B&O Warehouse, LEED-certified Silver.  MSA's environmental team consists of key members within our organization who work to accomplish LEED certification and ensure that the Camden Yards Sports Complex operates as efficiently and sustainably as possible, to benefit the quality of life of fans and Marylanders.
Oriole Park at Camden Yards and B&O Warehouse
MSA was successful in obtaining certifications for both Oriole Park LEED Gold and the B&O Warehouse LEED Silver from the U.S. Green Building Council (USGBC). LEED is Leadership in Energy and Environmental Design, LEED strives to deliver energy- and water-efficient, healthy, environmentally-friendly, cost-saving buildings, homes and communities. These certifications demonstrate year-round sustainable activities and practices including waste management, recycling, paperless tickets, and reduced energy usage and electrical consumption. 
The project, fully funded by MSA, supports MSA's commitment to sustainability at the Camden Yard Sports Complex (in 2012, M&T Bank Stadium received a LEED Gold certification, the first outdoor professional sports venue to earn the recognition.) The pre-game announcement / ceremony with MSA and Orioles on Earth Day, Sunday, April 22, 2018 included Maryland Lt. Governor Rutherford presenting a Citation and broadcast across MLB. The Orioles wore special Earth Day game jerseys and hats. Additional Earth Day festivities included the first 20,000 fans 15 and over received an Earth Day Tote Bag presented by MLB Network. 
"On behalf of Governor Hogan, we congratulate the Maryland Stadium Authority in obtaining LEED certifications for Oriole Park and the B&O Warehouse from the U.S. Green Building Council," said Maryland Lt. Governor Rutherford. "The historic and iconic Oriole Park at Camden Yards, already amongst the best ballpark experiences, is now further enhanced with energy efficient equipment and environmentally conscious improvements. The LEED certification project, fully funded by MSA, supports Maryland's commitment to sustainability, every day, and especially this Earth Day."
Oriole Park at Camden Yards (OPACY) is the fourth MLB stadium to achieve LEED for Existing Buildings Operations + Maintenance Gold certification and joins AT&T Park in San Francisco, Calif., Marlins Park in Miami, Fla., and Target Field in Minneapolis, Minn., as LEED Gold certified ballparks in Major League Baseball. "The Ballpark That Forever Changed Baseball™" is continuing to trail blaze the world of professional baseball after being awarded the LEED Gold certification. Recent results from environmental initiatives at OPACY are:
Low flow water fixtures results in 27% reduction in water use.
Energy efficient equipment upgrades combined with regular preventative maintenance contributes to energy usage 45% better than the national median.
For remodeling projects, materials and construction waste were tracked (59% of the materials purchased for the stadium remodels were sustainable materials, 74% of the construction waste was recycled.) Even though low VOC (volatile organic compounds) materials were chosen, after the remodels were complete the space was flushed out with fresh air to reduce any potential lingering VOCs. Air filters were replaced after construction to protect the indoor air quality.    
OPACY diverts more than just every day waste from the landfill. A field renovation produced 744 tons of sod, 100% of it was composted into reusable topsoil. MSA partners with FiltaFry to recycle cooking oil, 20,133 gallons of oil was recycled. OPACY hosts an annual community shred event, over 44,000lbs of paper were recycled, the equivalent of saving 340+ trees.
Comprehensive green cleaning program results in 31% sustainable cleaning products
OPACY uses Integrated Pest Management to proactively prevent pest challenges. Minor pest concerns are treated with pesticides confirmed to be least toxic. Reducing pesticides protects indoor air quality and reduces the chance of harming beneficial wildlife outdoors.
OPACY donates 46,285 pounds of food to the Maryland Food Bank.
M&T Bank Stadium
In 2012, M&T Bank Stadium became the first existing outdoor professional sports facility in the United States – including all NFL and Major League Baseball stadiums – to receive USGBC's Gold rating. Some of the major on-going sustainability projects at M&T Bank Stadium highlighted by LEED include:
43% water reduction with the installation of low flow fixtures.
27% above the national average in energy efficiency.
Offset 123,070 metric tons of greenhouse gas emissions.
Reduction of 5,071,405 kilowatt hours of electricity at the stadium annually, that savings can heat about 440 homes for a year.
The stadium recycles 31% of its regular waste and is working to increase this percentage.
The stadium saves over 3 million gallons of water per year with waterless urinals and water-efficient restroom fixtures throughout the building.
All purchases for M&T Bank Stadium follow the Sustainable Purchasing Policy to include recycled, renewable and Energy Star-labeled products for the building.
The stadium implements a "Green Cleaning" program that improves air quality and reduces waste with green cleaning products and materials.
Both the Ravens and Maryland Stadium Authority encourage the use of public and alternative transportation to stadium events. 10% of Ravens fans use the MTA Light Rail service to travel to and from games. Another 2% use buses through the "Ravens Ride" program.
38% of M&T Bank Stadium staff use alternative transportation to work, contributing to the stadium's carbon footprint reduction of 123,070 metric tons of greenhouse gas emissions per year.
The stadium's efficient irrigation system and adaptive vegetation reduces 30% of its potable water for outside irrigation.
Environmentally friendly operations and maintenance programs are used in all pest, landscape and hardscape management programs for the stadium.
Maryland Stadium Authority
The MSA, Orioles, and Ravens encourage the use of public and alternative transportation to events, installed 9 vehicle charging stations and welcomed bike and ride share. MSA participates in the annual Maryland's 'Day to Serve' by cleaning up the Gwynns Fall Trail, local parks and planting trees. MSA partnered with the National Wildlife Federation and created the Oriole Garden near the War Memorial to plant the types of plants that will attract Oriole birds to the garden making "birdland" truly bird-friendly. MSA partners with the Baltimore Tree Trust and planted another 75 trees across the CYSC. MSA enlists the Greenstreet Academy and other non-profits during Baltimore Ravens' game tailgating to engage fans in sustainable practices such as recycling their bottles and cans.

 
Next MSA Board of Directors Meeting
Tuesday, December 5, 2023, 12:00 p.m.
The Warehouse at Camden Yards
Executive or Conference Room 1
333 W. Camden St., Suite 500
Baltimore, MD  21201
Agenda / Live Stream

Maryland Stadium Authority, Governor Moore and the Baltimore Orioles Agree on Terms to Keep the Team in Baltimore for 30 Years and Revitalize Downtown Baltimore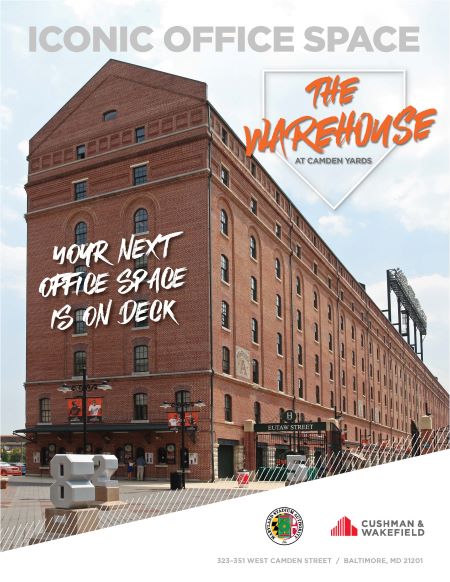 Warehouse at Camden Yards
Leasing Opportunities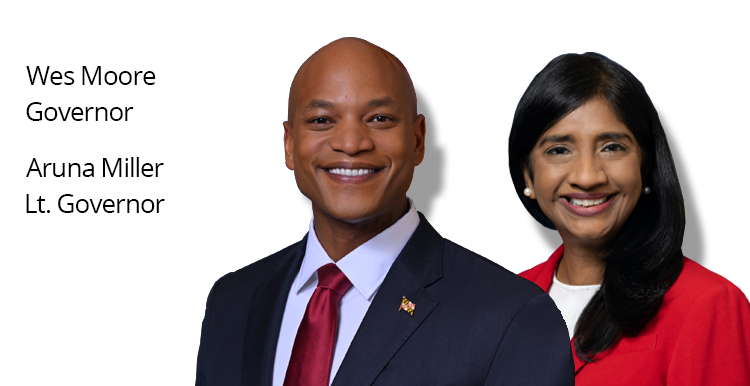 Human Trafficking
GET HELP
National Human Trafficking Hotline -- 24/7 Confidential
1-888-373-7888 | Text: 233733
For more information on human trafficking in Maryland click
here
.