For Immediate Release
Contact: Jan Hardesty, Public Information Officer, (410) 223-4136
Governor Larry Hogan Names New Chairman to Maryland Stadium Authority Board
Governor Larry Hogan named Thomas E. Kelso, prominent Baltimore businessman and investment banker, as Chairman of the Maryland Stadium Authority on March 16, 2015.
"Tom Kelso offers a wealth of financial and management experience in serving Maryland," Governor Larry Hogan said of the appointment.  "The Maryland Stadium Authority is an ideal place for his energy and interests."
"We are very fortunate to have him lead the agency that contributes so much to the quality of life in Maryland."
Mr. Kelso is Managing Director, Head of Downstream Energy & Retail Group, Chief Compliance Officer as well as Head of the Baltimore Office of Matrix Capital Markets Group, Inc., a leading mid-market independent investment bank.
Prior to joining Matrix, he previously consulted with clients on mergers and acquisitions, corporate restructuring and refinancing, primarily within the petroleum industry, at Kennilworth Holdings, Inc. and was the co-founder and CFO of Ocean Petroleum Co., Inc.
Mr. Kelso was previously on the Board of Directors of the Maryland Public Policy Institute and served as its Chairman from 2009-2013.  
Mr. Kelso has been engaged in many aspects of education, serving as Business Officer for the Evening College & Summer Session division at Johns Hopkins University to serving on the Board of Trustees, and as Chairman, of his alma mater, John Carroll School in Bel Air.  Mr. Kelso is chair of the "Lighting the Way" Capital Campaign for John Carroll.
During his confirmation hearing, Mr. Kelso expressed his strong interest in education and the opportunities presented through revitalization of school facilities.
Over 25 years, the Maryland Stadium Authority has completed a number of multi-purpose projects on college campuses throughout the state, including Xfinity Center in College Park, University Commons at UMBC and the Physical Education Complex at Coppin State.
Currently, the Stadium Authority is managing the $1.1 billion construction program to restore Baltimore City Public Schools.
"I asked Governor Hogan for an appointment to the Stadium Authority because I value the agency's ability to be transformative in their achievements," Mr. Kelso remarked.  "In addition to the quality of life facilities and economic opportunities they develop in partnerships throughout the state, they have made a significant contribution to education."
"I would like to be actively involved in what this innovative and highly respected organization brings to Maryland."
Mr. Kelso succeeds John Morton III, who has chaired the Stadium Authority since 2006.
"I appreciate the dedication and professionalism John Morton brought to MSA.  Under his leadership, the agency and its tenant partners restored and enhanced the Camden Yards facilities and achieved 100% occupancy of the complex," Mr. Kelso noted.  "His determination to bring outside events to Camden made this state-owned park available to many Marylanders and visitors who would not otherwise have occasion to enjoy it.  I look forward to working with him as he continues on the Board."
Mr. Kelso and his wife, Dori Bishop, founded the Kelso Bishop Family Foundation to pursue their philanthropic efforts. They reside in Baltimore.
Tue, 05/23/2017 - 12:11 pm
Next MSA Board of Directors Meeting
Tuesday, December 5, 2023, 12:00 p.m.
The Warehouse at Camden Yards
Executive or Conference Room 1
333 W. Camden St., Suite 500
Baltimore, MD  21201
Agenda / Live Stream

Maryland Stadium Authority, Governor Moore and the Baltimore Orioles Agree on Terms to Keep the Team in Baltimore for 30 Years and Revitalize Downtown Baltimore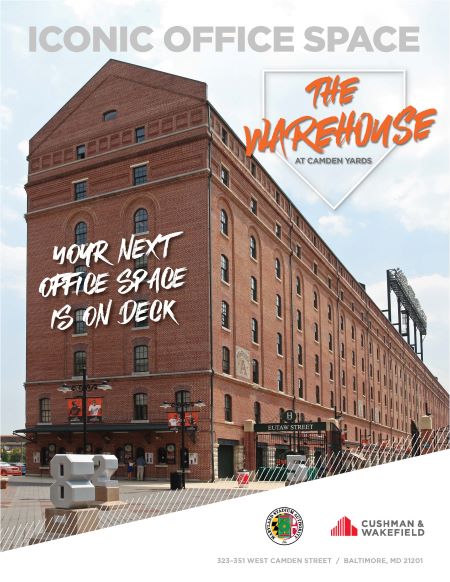 Warehouse at Camden Yards
Leasing Opportunities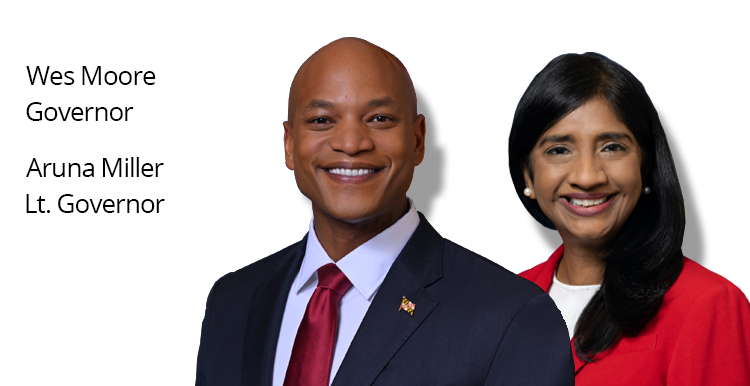 Human Trafficking
GET HELP
National Human Trafficking Hotline -- 24/7 Confidential
1-888-373-7888 | Text: 233733
For more information on human trafficking in Maryland click
here
.