For immediate release: 
August 16, 2018
Contact:
Shareese Churchill shareese.churchill@maryland.gov
410-974-2316 
ANNAPOLIS, MD - Governor Larry Hogan today announced he has authorized the Maryland Stadium Authority (MSA) in conjunction with the Town of Ocean City to move forward with funding the final phase of the addition and renovation of the Roland E. Powell Ocean City Convention Center. The $34 million project cost will be funded via $20 million from the state through the Maryland Stadium Authority, in addition to Ocean City's contribution of $14 million.
"This facility has long been an important economic driver for Ocean City, bringing in thousands of visitors for conferences and events like MACo and allowing local businesses to stay open and continue to hire year-round," said Governor Hogan. "I want to thank Mayor Meehan, as well as the team at the Maryland Stadium Authority, for working with us to make today's announcement possible. With their partnership, we are able to speed up this important project, which is expected to have an economic impact of as much as $67 million and continue creating jobs right here on the Eastern Shore."
Governor Hogan made the announcement at the convention center at the Maryland Association of Counties (MACo) 2018 Summer Conference in Ocean City, Md., where he was joined by Ocean City Mayor Richard Meehan, Maryland Department of Budget and Management Secretary David Brinkley, Maryland Stadium Authority Chairman Tom Kelso and Executive Director Michael Frenz, and Ocean City Convention Center Executive Director Larry Noccolino.
Legislation will be submitted for the 2019 session of the Maryland General Assembly to allow MSA the needed capacity to finance the project. The convention center brings visitors to Ocean City, especially during the shoulder seasons, allowing local businesses to stay open year-round and provide full-time employment for Marylanders. Currently, the convention center has existing clients whose events have outgrown the facility and may seek out-of-state alternatives.
"The expansion of the Convention Center is important to Ocean City and the State of Maryland. Not only does the Convention Center generate revenue locally but has a positive economic impact on the State," said Mayor Meehan. "We are thankful for the support of Governor Hogan and the partnership with the Maryland Stadium Authority."
Market research suggests that the expansion will allow the convention center to better accommodate existing users, as well as attract new business in niches that are well-suited to Ocean City's strengths, including state and regional organizations, trade shows, and sports competitions that attract overnight attendees who look for affordable family-friendly destinations. The expansion is expected to create between 470 and 670 new jobs.
"The Maryland Stadium Authority values our successful partnership with the Town of Ocean City and is pleased to partner once again on a project that provides enjoyment and a positive return on investment for Marylanders," said Thomas Kelso, the Stadium Authority's Chairman.
MSA previously partnered with the Town of Ocean City on two additional expansions of the Ocean City Convention Center, since the original expansion in 1996.
The Roland E. Powell Ocean City Convention Center currently offers approximately 60,000 square feet of exhibit space, 19,126 square feet of ballroom space, 23,295 square feet of meeting space, a 1,200 seat Performing Arts Center and 1,320 parking spaces. The conceptual design documents suggest that the existing site is capable of accommodating an expansion of the exhibit hall space by 30,000 square feet, and will address the resulting parking needs of the facility. The Town of Ocean City will again request that MSA manage design and construction.  
###
Thu, 08/16/2018 - 09:19 am
Next MSA Board of Directors Meeting
Tuesday, December 5, 2023, 12:00 p.m.
The Warehouse at Camden Yards
Executive or Conference Room 1
333 W. Camden St., Suite 500
Baltimore, MD  21201
Agenda / Live Stream

Maryland Stadium Authority, Governor Moore and the Baltimore Orioles Agree on Terms to Keep the Team in Baltimore for 30 Years and Revitalize Downtown Baltimore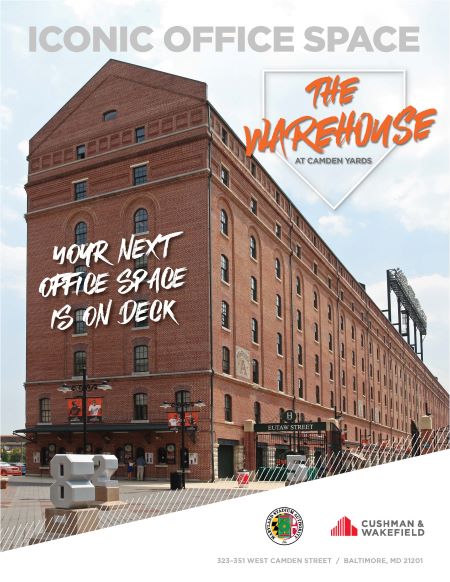 Warehouse at Camden Yards
Leasing Opportunities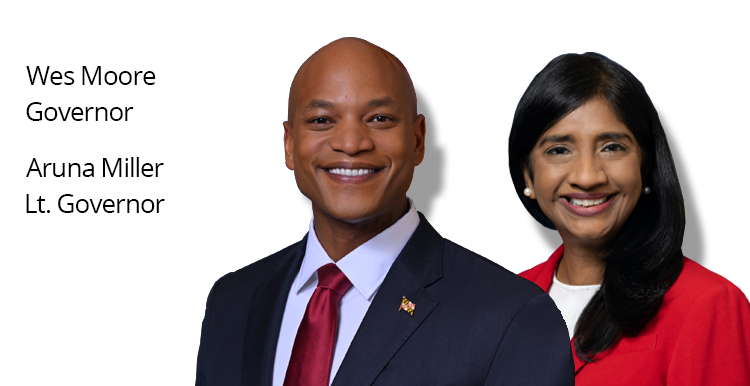 Human Trafficking
GET HELP
National Human Trafficking Hotline -- 24/7 Confidential
1-888-373-7888 | Text: 233733
For more information on human trafficking in Maryland click
here
.