"The Charm City Match" with renowned English Premier League teams to take place July 16th 2022
The joint Baltimore-Maryland and Washington D.C. 2026 bid to host FIFA World Cup matches received a huge boost today with the announcement that English Premier League sides Arsenal and Everton will contest "The Charm City Match" at Baltimore's M&T Bank stadium this summer. The match will take place on July 16, which will be part of both sides' preparations for the 2022/3 English Premier League season.
M&T Bank stadium forms the centrepiece of the joint Baltimore-Maryland and Washington D.C. bid to host FIFA World Cup matches in 2026. The joint effort, which came together last month, is set to be a strong contender to host FIFA World Cup 2026 matches with M&T Bank Stadium hosting matches and a fan zone offering in the nation's capital city.
The pre-season game between two of England's most decorated football clubs will showcase the world-class hosting facilities of M&T Bank Stadium – home of the Baltimore Ravens NFL team. Fans of Arsenal and Everton will also be able to enjoy an authentic football experience with the stadium in the heart of the downtown city district serviced by excellent public transport and a wide variety of hospitality amenities, including great hotels, restaurants and bars.
Fans attending the game can expect to see English superstars Bukayo Saka and Emile Smith Rowe and Norwegian sensation, Martin Ødegaard, as part of the Arsenal squad. They will compete against leading England players Dele Alli and Dominic Calvert-Lewin for Everton.
The English Premier League last played in Baltimore a decade ago when Liverpool and Tottenham faced off at M&T Bank Stadium in front of a sold-out crowd during the summer of 2012. Other past notable friendlies at the stadium included Chelsea vs. AC Milan in 2009 and Manchester City vs. Inter Milan in 2010. 
Baltimore-Maryland 2026 Bid President Terry Hasseltine, said:
"The Charm City Match shows the faith both Arsenal and Everton, as elite football clubs, have in our ability to stage a great show for their players and fans. I know that we will be able to do the same and even more for FIFA and world football if Baltimore's M&T Bank Stadium is selected to host World Cup matches in 2026.  
"M&T Bank stadium hosts the biggest names in the NFL, season in and season out with the Baltimore Ravens. Now we're delighted to be hosting the biggest names from the Premier League this summer. We know that football fans from all over the world live in Baltimore will be excited to see some of their home country stars in our city and we also know that both Arsenal and Everton have huge followings here. We can't wait to welcome them to Charm City."
Arsenal Manager Mikel Arteta, said:
"We're excited to be travelling to Baltimore for a fixture against one of my former clubs, Everton. We've heard all about Baltimore's friendly reputation, it'll be a great occasion in a world-class stadium, and we can't wait to see our fans there. We're very pleased to see our pre-season schedule taking shape with a series of matches against strong opposition. Our U.S. fans hold a special place in our heart and we're looking forward to playing in front of them." 
Everton Manager Frank Lampard, said:
"We are very excited to visit Baltimore this summer. As well as using the incredible facilities in preparation for next season, the visit will give us an opportunity to connect with our proud and passionate US fanbase. In my short time at the Club, I have learned how Everton is one of the most-followed English clubs in the USA. Having spent part of my playing career on the East Coast – and playing at M&T Bank Stadium myself in 2009 – I know how much excitement there is for football in the United States, and it is continually on the rise. Fans in the Mid-Atlantic region are among the most passionate in the country. Their enthusiasm, combined with the travelling support of Evertonians from the UK and across the Americas, means this has the makings of an outstanding visit."
Baltimore Ravens President Sashi Brown, commented:
"We are thrilled to host the Charm City Match and to bring Arsenal and Everton to M&T Bank Stadium. Our city and region have a proven passion for soccer, and the English Premier League is world class. This is not only a terrific event to showcase Baltimore, but it will further bolster the region's already strong World Cup bid." 
-ENDS-
Note to Editors:
The Charm City Match is hosted in partnership with Elite Promotions and the Baltimore Ravens. Elite Promotions is an agency dedicated to facilitating best in class events with major venues and elite sports brands. With offices in the US and UK, the agency provides a host of services including exhibition games, training camps and club tours around the world. 
--- www.BaltimoreRavens.com/CharmCityMatch ---
Tue, 05/10/2022 - 02:43 pm
Next MSA Board of Directors Meeting
Tuesday, July 11, 2023, 12:00 p.m.
The Warehouse at Camden Yards
Executive Conference Room
333 W. Camden St., Suite 500
Baltimore, MD  21201
Agenda / Live Stream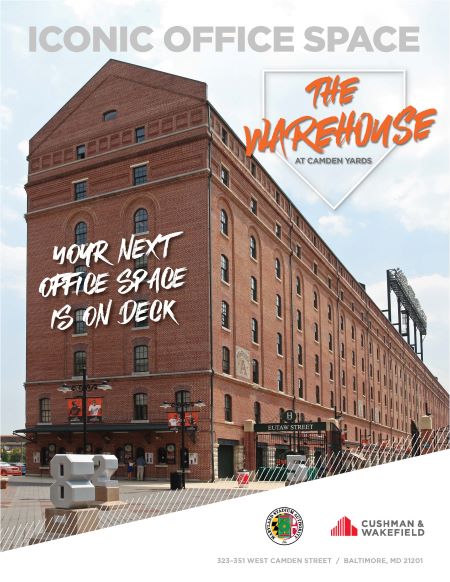 Warehouse at Camden Yards
Leasing Opportunities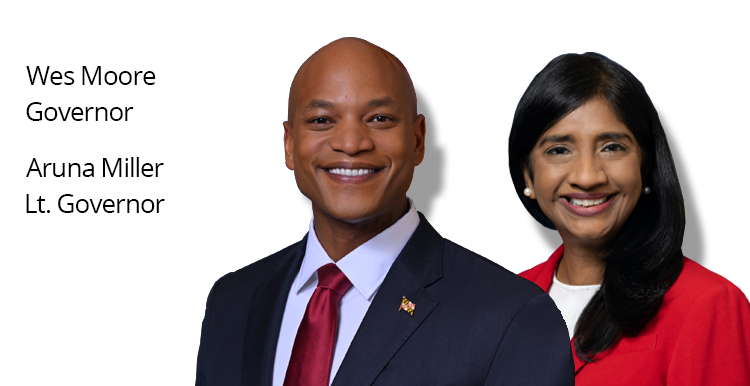 Human Trafficking
GET HELP
National Human Trafficking Hotline -- 24/7 Confidential
1-888-373-7888 | Text: 233733
For more information on human trafficking in Maryland click
here
.