Full state and city political support promised during on-field event at M&T Bank Stadium
Baltimore, Maryland, USA – 15 July 2021:
Baltimore-Maryland's 2026 FIFA World Cup Host City bid today received a major boost as the State of Maryland's Lt. Governor Boyd K. Rutherford and Baltimore Mayor Brandon M. Scott were appointed in new Co-Chair roles – reaffirming that the campaign has full state and city political support.
All levels of government including the State of Maryland, the City of Baltimore, the Maryland Sports Commission and Maryland Stadium Authority expressed their total commitment to the bid during an on-field event at Baltimore's M&T Bank Stadium – home to the Baltimore Ravens NFL team. The appointments of Lt. Governor Rutherford and Mayor Scott further reinforce the total public support for Baltimore's bid to be a host city for the 2026 World Cup following the passing of the City of Baltimore Council Resolution 'Bring the World Cup to Baltimore in 2026'.
The bid's united vision – underpinned by full economic, environmental and human-rights guarantees and commitments – is to accelerate the development of football and create a major new market for the game in North America. With its richly diverse and young communities that represent all regions of the world, Baltimore-Maryland is placing itself at the service of FIFA and world football to increase participation, grow national and international fan engagement and export its sports expertise to developing regions – in line with strategy to help 'level-up' global football markets.
Creating an enduring legacy by supporting the economic and cultural transformation of Baltimore to deliver real, tangible benefits for the community is also at the heart of the bid. From boosting the number of sport and recreational opportunities and upgrading the rail and air transport hubs to welcoming millions of new visitors to enjoy Baltimore's famous cultural destinations, hosting FIFA World Cup 2026 matches will accelerate the modernization and regeneration of the city – leaving an unrivalled legacy that will be felt for generations.
Maryland Lt. Governor and Baltimore-Maryland 2026 co-chair Boyd Rutherford said:
"The Baltimore-Maryland 2026 bid has unwavering support from the communities that would benefit immensely from World Cup play in Maryland. Maryland has extensive experience hosting major sporting events, as well as the capabilities and infrastructure to deliver a memorable experience for players and spectators alike. Bringing the World Cup to this region is a gateway to broaden the world soccer following, and further develop the sport in North America."
Baltimore Mayor and Baltimore-Maryland 2026 co-chair Brandon M. Scott said:
"As Mayor of Baltimore, I am thrilled to be appointed Co-Chair of our 2026 bid – and I can confirm the campaign has total political support from the city with all guarantees assured. Hosting FIFA World Cup 2026 matches in Baltimore-Maryland is a once in a generation opportunity that will accelerate our city's ongoing transformation, with new jobs, living and work areas, and enriched recreational spaces for the community. It will truly have a positive, economic, social and cultural impact.
"We can also ensure FIFA and US Soccer of a first-class experience for teams, players, fans and all members of the soccer family. Our modernized and easily accessible M&T Bank Stadium is in an ideal city-center location that can be reached on foot or by public transport. The over 71,000 capacity venue is certain to be a sell-out and our downtown FanFests will be full of passionate soccer fans who will enjoy our warm and vibrant hospitality."
President of the Baltimore Ravens, Dick Cass, said:
"It is excellent to see the political leadership of Baltimore and Maryland come together to support Baltimore-Maryland's 2026 FIFA World Cup Host City bid. Our communities are full of sports fans and bringing World Cup matches to Baltimore-Maryland is an unrivalled opportunity to inspire the next generation of football fans.
"Our world class M&T Bank Stadium – home of the Baltimore Ravens – hosts more than 70,000 fans at every game and this great venue is ready to welcome the international football family with a hospitality experience like no other.  Fans from every corner of the globe will feel at home as soon as they arrive in Baltimore-Maryland and we're ready to showcase our diverse culture, welcoming atmosphere and excellent entertainment offering."
Terrance Hasseltine, President of Baltimore-Maryland 2026 and Executive Director of Maryland Sports Commission said:
"I'm thrilled Lt. Governor Rutherford and Mayor Scott have accepted the positions of Co-Chairs and their leadership will be vital as we continue our bid.  Baltimore's bid to host FIFA World Cup 2026 matches at the M&T Bank Stadium has full support from all levels of state and city government and we believe our unique, compact hosting concept offers FIFA, visiting and local fans and competing teams an unrivalled tournament experience."
-END-
Notes to editors:
About Baltimore-Maryland 2026 World Cup Host Destination:
Our mission is to secure the 2026 FIFA World Cup™ matches for M&T Bank Stadium, Team Base Camp locations in Maryland, and for Baltimore to serve as the host site for FIFA Team Workshops. We intend to leverage World Cup activities to enhance the communities of Baltimore-Maryland for the benefit of residents and visitors to our destination. We will host events that are sustainable, promote human rights, and provide a catalyst for positive change in our city through sport. We intend to build the most scenic, welcoming, and inclusive FanFest in World Cup History.
Our vision is to showcase the City of Baltimore and State of Maryland; to represent the progress of uniting our nation's past with the global environment of the present and future. Our destination's diverse cultural history has made us a global city for centuries, uniting people of ethnic backgrounds from around the world. Baltimore-Maryland will continue to lead the effort to welcome the world to America. We will lead the effort to unite citizens, cultures, commerce, medicine, education, environment, religion and sport to create a better future for our community, the world and its people.
The Baltimore-Maryland 2026 World Cup Host Destination Delegation is an affiliate of the Sport and Entertainment Corporation of Maryland (The Sport Corp.).
Social Media:
Follow Baltimore-Maryland 2026's bid online and on social media:
Website: https://baltimoremd2026.us/
Twitter: https://twitter.com/BaltimoreMD2026
Instagram: https://www.instagram.com/BaltimoreMD2026/
Facebook: https://www.facebook.com/BaltimoreMD2026

For further information:
Sujit Jasani
Vero Communications
Email: sjasani@verocom.co.uk
Mobile: +44 7940 375282
Graham Whaples
Maryland Sports
Email: gwhaples@marylandsports.us
Mobile: +1 443 977 8951
Thu, 07/15/2021 - 03:00 pm
Next MSA Board of Directors Meeting
Tuesday, October 11, 12:00 p.m.
The Warehouse at Camden Yards
Executive Conference Room
333 W. Camden St., Suite 500
Baltimore, MD  21201
Agenda / Live Stream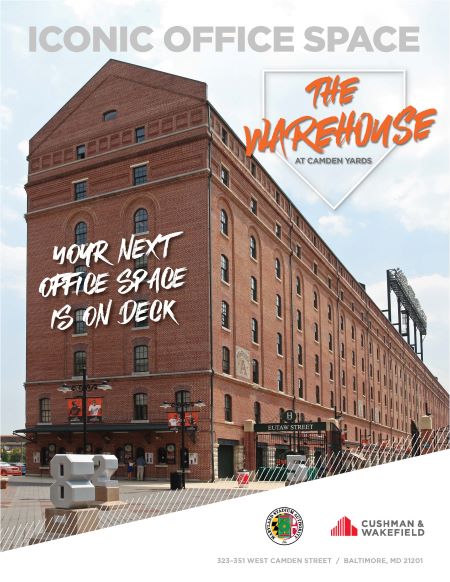 Warehouse at Camden Yards
Leasing Opportunities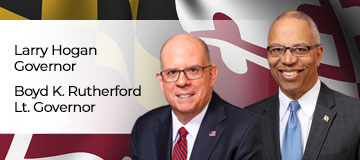 Human Trafficking
GET HELP
National Human Trafficking Hotline -- 24/7 Confidential
1-888-373-7888 | Text: 233733
For more information on human trafficking in Maryland click
here
.