21st Century School Buildings Program Hosts Virtual Ribbon-Cutting Celebration for Three More School Programs
Together with our program partners, Baltimore City Schools, Baltimore City, and the IAC, the Maryland Stadium Authority has now delivered 23 of 28 modernized school buildings on-time and on-budget. 
What:  
State, city and community leaders will gather with Baltimore City Public Schools representatives to celebrate a ribbon cutting for the Program's two newest buildings housing three school programs:
•             Patterson High School
•             Claremont Middle/High School (collocating with Patterson High School)
•             Govans Elementary School
Remarks and the ribbon cutting will take place inside the Patterson High School building. In accordance with City of Baltimore COVID-19 regulations, access will be restricted to invited attendees only. The event will be livestreamed on City Schools' Facebook page, include a video of the new buildings, and be available on-demand.
When:
Thursday, August 26, 2021, 9:30 a.m.
Where:
Patterson High School; 100 Kane St, Baltimore, MD 21224
Event will also be livestreamed via City Schools' social media platforms.
Who:    
Scheduled to participate: Bill Ferguson, Senate President, Maryland; Brandon Scott, Mayor, Baltimore City; Nick Mosby, City Council President, Baltimore City; Gary McGuigan, Executive Vice President, Maryland Stadium Authority; Jamie Bridges, Maryland Interagency Commission on School Construction; Johnette Richardson, Board Chair, Baltimore City Board of School Commissioners; Dr. Sonja Santelises, CEO Baltimore City Public Schools; Theodosia Edwards, Claremont Principal; Bernarda Kwaw, Govans Principal; Vance Benton, Patterson Principal; Desean Dennis, Claremont Student; Ellis Dandridge, Govans Student; and Corey Coleman, Patterson Student.
Building Modernization Facts
The buildings are Wi-Fi enabled and include these environmental, technological, and learning features:
New floor plans that have flexible and adaptable educational spaces, including collaborative learning areas, open and well-lit classroom spaces, large and accessible core support areas, outdoor play areas, learning areas, and play fields.
Classrooms equipped with either short-throw projectors or interactive displays that allow for various inputs such as computers, document cameras, and USB devices; and sound enhancement systems that include wearable microphones for instructors, handheld microphones for students and guests, and which can also be integrated with hearing impaired devices.
High-efficiency systems and infrastructure.
Low-flow fixtures in bathrooms to achieve water savings.
LED light fixtures throughout the building.
 
21st Century School Buildings Program Background
The 21st Century School Buildings Program creates inspiring educational environments for Baltimore City's public school students and recreational facilities for communities for generations to come. The program is a partnership between the Maryland Stadium Authority (MSA), Baltimore City Public Schools, the City of Baltimore, and the Interagency Commission on Public School Construction (IAC). In addition to Govans Elementary School and the collocating schools of Claremont Middle/High School and Patterson High School, 21 other school buildings have been renovated, expanded and/or replaced in recent years: Fort Worthington Elementary/Middle School, Frederick Elementary School, Wildwood Elementary/Middle School, Dorothy I. Height Elementary School, Arundel Elementary, Arlington Elementary School, The Historic Cherry Hill Elementary/Middle School, Forest Park High School, Pimlico Elementary/Middle School, the Academy for College and Career Exploration and Independence School (in the Robert Poole Building), the Lake Clifton Park Building, John Ruhrah Elementary/Middle School, Calvin M. Rodwell Elementary/Middle School, Bay-Brook Elementary/Middle School, Mary E. Rodman Elementary School, Walter P. Carter Elementary/Middle School and Lois T. Murray Elementary/Middle School (in Walter P. Carter Elementary School Building), Medfield Heights Elementary School, Harford Heights Elementary School and Sharp-Leadenhall Elementary/Middle School (in Harford Heights Elementary School Building), Billie Holiday Elementary School, Katherine Johnson Global Academy, and Robert W. Coleman Elementary School.
For more information, visit www.baltimore21stcenturyschools.org
Thu, 08/26/2021 - 11:59 am
Next MSA Board of Directors Meeting
Tuesday, October 3, 2023, 12:00 p.m.
The Warehouse at Camden Yards
Executive or Conference Room 1
333 W. Camden St., Suite 500
Baltimore, MD  21201
Agenda / Live Stream

Maryland Stadium Authority, Governor Moore and the Baltimore Orioles Agree on Terms to Keep the Team in Baltimore for 30 Years and Revitalize Downtown Baltimore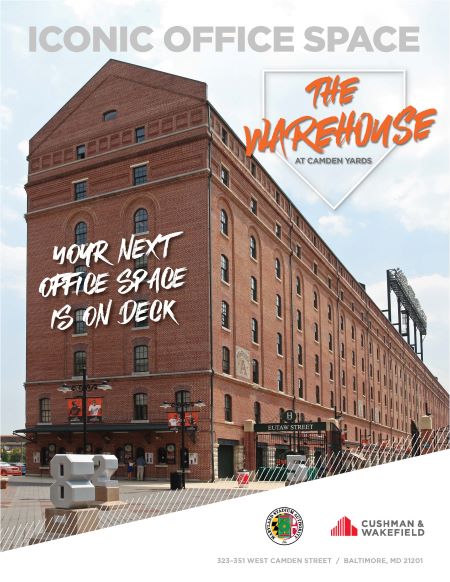 Warehouse at Camden Yards
Leasing Opportunities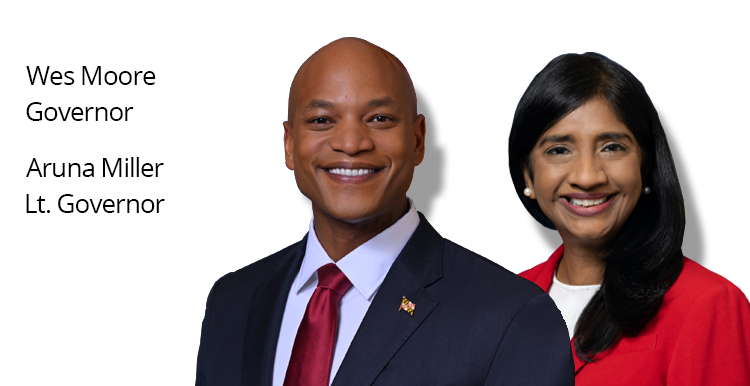 Human Trafficking
GET HELP
National Human Trafficking Hotline -- 24/7 Confidential
1-888-373-7888 | Text: 233733
For more information on human trafficking in Maryland click
here
.