For Immediate Release
Maryland Stadium Authority and Blind Industries and Services of Maryland Develop New Partnership
BALTIMORE, Nov. 20, 2013 -- /PRNewswire-USNewswire/ -- Blind Industries and Services of Maryland (BISM), a 501 (c)(3) not-for-profit company headquartered in Baltimore that employs and trains blind people of all ages, has developed a partnership with the Maryland Stadium Authority (MSA) in recent months, and now is a key provider of Janitorial-Sanitation products for Oriole Park at Camden Yards and M&T Bank Stadium.
The partnership was six years in the making and has included the hard work of numerous people, including MSA's John Samoryk, Oriole Park's Suzanne Chaconas, M&T Bank Stadium's Bart Shifler and the sales team of BISM, led by Sales Director Gregg Kalifut.
Tue, 05/23/2017 - 12:26 pm
Next MSA Board of Directors Meeting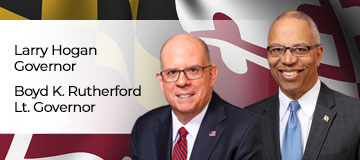 Human Trafficking
GET HELP
National Human Trafficking Hotline -- 24/7 Confidential
1-888-373-7888 | Text: 233733
For more information on human trafficking in Maryland click
here
.