Holiday toy distribution event will be staged at the Camden Yards Sports Complex in Baltimore City

Baltimore, MD – Amigos of Baltimore County have organized a toy distribution event on Saturday, December 19, 2020 at the Camden Yards Sports Complex for immigrant families this holiday season. The Maryland Stadium Authority (MSA), which operates the Camden Yards Sports Complex on behalf of the State of Maryland, is pleased to offer site support to Amigos of Baltimore County for this event.

"Amigos of Baltimore County was able to provide much needed food relief during the COVID-19 stay at home orders for hundreds of families in the immigrant community at The Maryland State Fairgrounds. As COVID-19 numbers improved, and families returned to work, we decided to focus on the children of the immigrant community and distribute holiday gifts at the Camden Yards Sports Complex," said Alejandra Ivanovich, Executive Director of Amigos of Baltimore County.

The immigrant families supported by Amigos of Baltimore County usually can meet their financials needs, however, with the collective hardships of 2020, they are struggling to provide the extras that children look forward to during the holidays. Holiday gift items were collected at various drop-off locations in Baltimore County. Items requested included toys for children from ages 0 through 10 years old, diapers in all sizes, candy, zip lock bags, formula, crayons, and coloring books. Monetary donations are also appreciated and accepted at https://www.amigosbaltimorecounty.org

Then on Saturday, December 19, from 10:00a.m. to 1:00p.m., at Lot H of the Camden Yards Sports Complex, Amigos of Baltimore County will provide gift items for immigrant families to pick up and take home for the holidays. Lot H, is adjacent to M&T Bank Stadium near the Hamburg Light Rail station. Families in their vehicles are asked to wear masks and enter Lot H via 12000 S. Sharp Street and 200 W. West Street where they will be welcomed with the Oriole Bird, holiday music, décor and other surprises.

Historically, by working with state, city and county partners, MSA's construction and study activities improve the quality of life of Marylanders and those who visit our state. This year, by teaming up with local, national and international non-profit organizations, MSA also helped provide nourishing meals to Marylanders in need, a safe, socially distanced place to vote during the General Election and now holiday gift distribution for children.
"Whenever the Governor, the legislature or local municipalities ask the Maryland Stadium Authority to take on additional projects, our response is 'we're here to serve.' In this instance, it is especially gratifying to support Amigos of Baltimore County so they can uplift families with toys and gifts this holiday season," said Michael J. Frenz, Executive Director of the Maryland Stadium Authority.

ABOUT

Amigos of Baltimore County was founded by a group of Latino community leaders to connect Baltimore County Latino residents to resources that improve their well-being through a network of dedicated providers. Amigos has helped thousands of families with food resources, domestic violence advocacy, and hosted community forums to bring information and resources directly to the Latino community. For more information, visit
www.amigosbaltimorecounty.org

The Maryland Stadium Authority (MSA) was established by the Maryland General Assembly in 1986 to build, manage, and maintain quality facilities to retain Major League Baseball, and return the National Football League to Maryland. MSA's mission has expanded and evolved over the years to include sports marketing, and numerous economic studies and construction projects, and programs. To date, MSA has completed $3 billion of projects across the state. For more information, visit www.MDStad.com.
Sat, 12/19/2020 - 09:40 am
Next MSA Board of Directors Meeting
Tuesday, October 3, 2023, 12:00 p.m.
The Warehouse at Camden Yards
Executive Conference Room
333 W. Camden St., Suite 500
Baltimore, MD  21201
Agenda / Live Stream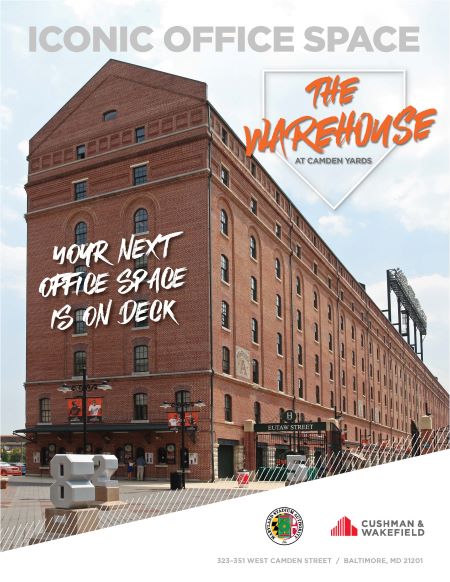 Warehouse at Camden Yards
Leasing Opportunities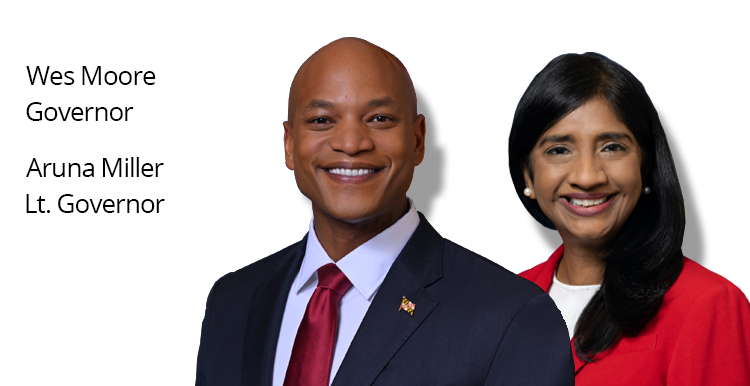 Human Trafficking
GET HELP
National Human Trafficking Hotline -- 24/7 Confidential
1-888-373-7888 | Text: 233733
For more information on human trafficking in Maryland click
here
.