project Summary
Visit the 21st Century Schools website to learn more about Cherry Hill Elementary / Middle School
The Historic Cherry Hill Elementary/Middle School (3-8) – This 129,509 sq. ft. renovation with addition project, along with the Arundel PK-2 School project, opened September 4, 2018.  Students, including those from a closed school, Dr. Carter G. Woodson, occupy the school.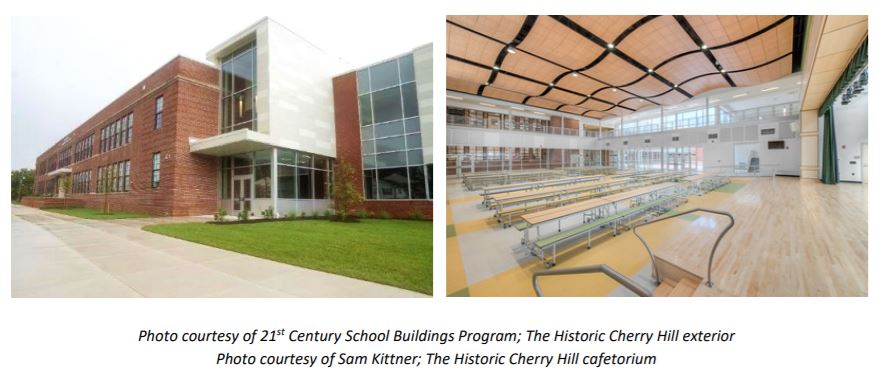 Project Director
Gary McGuigan
Project Executives
Eric Johnson
Senior Project Manager
Joseph Mayzck
Architect/Design
JRS Architects, Inc.
Construction Manager
HESS Construction + Engineering Services, Inc.
Project Budget
$48,000,000
Completion Date
Summer 2018
Projects/Studies