The Maryland Stadium Authority is issuing this Request for Proposals (RFP) to obtain a certified installation contractor to install an upgrade to the HVAC controls, lighting controls and submetering system at M&T Bank Stadium.  Minority Enteprise firms are encouraged to respond.  Please see the attached scope of work.
Offerors must register on the Negometrix eProcurement System (app.negometrix.com-register) in order to submit a response and see the solicitation on this website. 
Pre-Proposal Meeting:
Meet.google.com/uzf-evad-kzi   1 505 445 7575  PIN: 185 079 344#
Pre-Proposal In-Person Meeting Option:  Those interested in this project may attend the meeting at 333 West Camden Street, Suite 500 on 5th Floor. Masks are required and there will not be a site visit following the meeting. Please advise the Procurement Officer in advance if you intend to attend in person.
Categories:
M&T Bank Stadium
Contract Type
Opportunities
Point of Contact
Sandra Fox: sfox@mdstad.com, 333 W. Camden Street, Suite 500, Baltimore, MD 21201
Pre-Bid Conference Date & Time
Pre-Bid Conference Location
Webconference
Procurement Type
Construction-Related Services
Tue, 03/09/2021 - 03:46 pm
Next MSA Board of Directors Meeting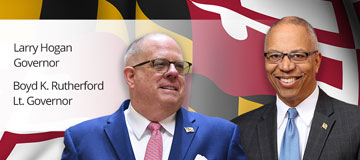 Human Trafficking
GET HELP
National Human Trafficking Hotline -- 24/7 Confidential
1-888-373-7888 | Text: 233733
For more information on human trafficking in Maryland click
here
.