Governor Larry Hogan Announces Project C.O.R.E. Awardees in Baltimore City, State initiative provides $16 million to 30 projects. Governor Larry Hogan today announced awardees for demolition funds through Project C.O.R.E., or Creating Opportunities for Renewal and Enterprise, a multi-year city-state partnership to demolish vacant and derelict buildings in Baltimore and replace them with green space or create the foundation for redevelopment in Baltimore City.
Fri, 06/09/2017 - 11:58 am
Next MSA Board of Directors Meeting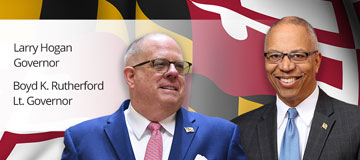 Human Trafficking
GET HELP
National Human Trafficking Hotline -- 24/7 Confidential
1-888-373-7888 | Text: 233733
For more information on human trafficking in Maryland click
here
.