It's not a whole lot different than changing all of the light bulbs in your house. But on a much grander scale, for sure. The Orioles and Maryland Stadium Authority have installed LED lights on the four towers at Oriole Park at Camden Yards, replacing the high-intensity discharge (HID) lamps that have been in place since the park opened in 1992.
Fri, 06/09/2017 - 11:59 am
Next MSA Board of Directors Meeting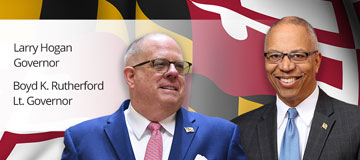 Human Trafficking
GET HELP
National Human Trafficking Hotline -- 24/7 Confidential
1-888-373-7888 | Text: 233733
For more information on human trafficking in Maryland click
here
.