The Maryland Stadium Authority ("MSA") is issuing this Invitation for Bids to obtain a qualified contractor to provide fire alarm inspection and testing at Camden Yards Sports Complex ("CYSC").  CYSC includes Oriole Park at Camden Yards, the Warehouse at Camden Yards, Camden Station, and M&T Bank Stadium.  Minority Business Enterprise firms are encouraged to respond to this solicitation.  Please see the attached Invitation for Bids for the scope of work.  
Categories:
Camden Yards Sports Complex
Contract Type
Opportunities
Point of Contact
Sandra Fox: sfox@mdstad.com, 333 W. Camden Street, Suite 500, Baltimore, MD 21201
Pre-Bid Conference Date & Time
Pre-Bid Conference Location
MSA Main Office: 333 W. Camden Street, Suite 500, Baltimore, MD 21201
Project Locations
Camden Yards Sports Complex
Procurement Type
Facility Operations and Maintenance
Thu, 02/14/2019 - 09:32 am
Next MSA Board of Directors Meeting
Monday, April 1, 2019, 8:00AM
Thursday, April 4, 2019, 12:00PM
Warehouse at Camden Yards
Executive Conference Room
333 W. Camden St., Suite 500
Baltimore, MD  21201
Meeting notice current as of 3/20/2019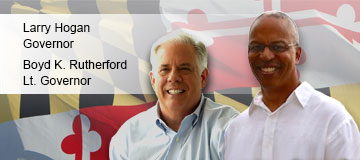 Human Trafficking
GET HELP
National Human Trafficking Hotline -- 24/7 Confidential
1-888-373-7888 | Text: 233733
For more information on human trafficking in Maryland click
here
.