The Maryland Stadium Authority ("MSA") is issuing this Invitation for Bids to obtain a highly qualified contractor to provide welding and fabrication services at the Camden Yards Sports Complex ("CYSC) on a time and material basis. CYSC includes Oriole Park at Camden Yards, Camden Station, the Warehouse at Camden Yards and M&T Bank Stadium. This is a small business reserve procurement. Minority Business Enterprise firms are encouraged to participate.  Bidders must register on the Negometrix website (See www.app.negometrix.com) in order to upload a response to the bid and be able to see the solicitation at that site. 
meet.google.com/msv-jymq-quy
‪‪(US) +1 929-287-3254‬ PIN: ‪898 775 720‬#
Public Bid Announcement:  January 21,  2021 at 11:15 a.m.
Meet.google.com/rxe-jhw-ucf
Phone Numbers:  1 + 413 752 0396
PIN:  375 205 236#
Categories:
Camden Yards Sports Complex
Contract Type
Opportunities
Point of Contact
Sandra Fox: sfox@mdstad.com, 333 W. Camden Street, Suite 500, Baltimore, MD 21201
Pre-Bid Conference Date & Time
Pre-Bid Conference Location
Webconference
Project Locations
Camden Yards Sports Complex
Procurement Type
Facility Operations and Maintenance
Tue, 12/22/2020 - 02:57 pm
Next MSA Board of Directors Meeting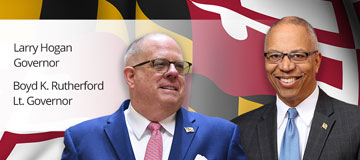 Human Trafficking
GET HELP
National Human Trafficking Hotline -- 24/7 Confidential
1-888-373-7888 | Text: 233733
For more information on human trafficking in Maryland click
here
.