The Maryland Stadium Authority ("MSA") is issuing this Invitation for Bids to obtain a qualified contractor to provide sprinkler system maintenance and testing at the Camden Yards Sports Complex ("CYSC").  CYSC includes Oriole Park at Camden Yards, the Warehouse at Camden Yards, Camden Station, and M&T Bank Stadium.  Minority Business Enterprise firms are encouraged to respond to this solicitation.  Please see the attached Invitation for Bids for the scope of work. 
Categories:
Camden Yards Sports Complex
Contract Type
Opportunities
Point of Contact
Sandra Fox: sfox@mdstad.com, 333 W. Camden Street, Suite 500, Baltimore, MD 21201
Pre-Bid Conference Date & Time
Pre-Bid Conference Location
MSA Main Office: 333 W. Camden Street, Suite 500, Baltimore, MD 21201
Project Locations
Camden Yards Sports Complex
Procurement Type
Facility Operations and Maintenance
Tue, 05/07/2019 - 10:07 am
Next MSA Board of Directors Meeting
Tuesday, August 6, 2019, 12:00PM
Warehouse at Camden Yards
Executive Conference Room
333 W. Camden St., Suite 500
Baltimore, MD  21201
Meeting notice current as of 7/9/2019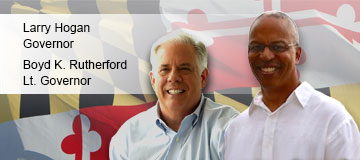 Human Trafficking
GET HELP
National Human Trafficking Hotline -- 24/7 Confidential
1-888-373-7888 | Text: 233733
For more information on human trafficking in Maryland click
here
.