Thu, 05/11/2023 - 09:38 am
Announcement Number
MaintTechHVAC-052023
Status: Full-time, regular, benefitted, non-exempt
Hiring Range: $56,389 - $70,470 depending upon qualifications.  State salary rules may apply for promotions and transferees.
Location: Camden Yards Sports Complex (CYSC), Baltimore City 
Closing Date:  June 30, 2023
NATURE OF WORK:
A MSA Maintenance Technician is an intermediate level of work in the trade of steam fitting, heating-ventilation-air conditioning (HVAC), or refrigeration (HVAC-R). An employee in this class is required to perform maintenance tasks, such as construction, preventative maintenance, improvements and repairs to buildings, fixtures, mechanical equipment, and is expected to perform specialized tasks in the HVAC trade. Although the work does not involve the supervision of other employees, the employee on occasion may be required to provide guidance and direction to other unskilled or skilled maintenance workers.
Employees receive general direction* from a Facilities Manager or other designated higher-level facilities staff. Employees may be required to work in areas of extreme heat or cold and may be required to lift heavy objects, such as furniture or equipment.
EXAMPLES OF WORK:
(The duties listed below are intended as illustrations of the various types of work that may be performed.  The omission of specific statements or duties does not exclude them from the position if the work is similar, related, or a logical assignment to the position).
Makes repairs and alterations to equipment and building structures;

Makes repairs steam pipes and fittings;

In the refrigeration trade, makes repairs to refrigerator motors, doors, shelves and wiring;

In the air-conditioning trade, makes repairs to and maintains air-conditioning units;

Checks and maintains HVAC equipment changes belts and changes filters;

Cleans, oils and lubricates electrical and mechanical equipment and machines;

Inspects buildings and grounds to insure adherence to safety and sanitary regulations;

Operate automobiles, forklift, pick-up and panel trucks and vans and tractors,

On occasion, may assign work and provide guidance and assistance to unskilled and semi-skilled workers;

Performs other duties and functions appropriate to the position as assigned and required.

Preventative maintenance & repair of air handlers

Preventative maintenance & repair of exhaust supply & return fans and motors

Preventative maintenance & repair of Circulating pumps and motors

Preventative maintenance & repair of VAV boxes

Preventative maintenance & repair of unit heaters

Preventative maintenance & repair of fan coil units

Preventative maintenance & repair of make-up air units

Preventative maintenance & repair of small appliances; refrigerators & ice machines

Installation of HVAC equipment

Operation and monitoring of building energy management systems including troubleshooting systems and monitoring for scheduling and daily operations

Interact with vendors/contractors as related to facility projects, operations and maintenance

Event coverage for football, baseball and other campus events

Perform other duties related to facilities operations and maintenance which may be outside of the HVAC trade

Maintain daily electronic timekeeping and work orders
KNOWLEDGE, SKILLS, ABILITIES AND KEY COMPETENCIES:
(The following generally describes the knowledge, skills, and abilities that are required to enter the job or to be learned within a short period of time in order to successfully perform the assigned tasks).
Skill in applying the techniques and practices utilized in the following trades: electricity, plumbing, steam fitting, heating, refrigeration, ventilation, and air-conditioning;

Skill in the use of common maintenance tools and equipment, such as wrenches, screwdrivers, hammers, levels, shovels and saws;

Skill in the use of trade tools and equipment utilized in the respective trade area, such as in HVAC the use of pipe wrenches, HVAC recovery equipment ,testers and meters, and small hand tools;

Ability to perform arithmetic computations;

Ability to follow instructions;

Ability to prepare reports;

Ability to schedule work;

Ability to make rough estimates of time and material needed to complete a project;

Ability to use adjustment gauges and lubrication equipment.
GENERAL QUALIFICATIONS:
Education: Completion of high school or general education diploma (GED).
Experience: Five years of experience in the maintenance trades provided that at least three years of such experience shall have been primarily with the trade of, steam fitting, HVAC, or HVAC-R and/or HVAC certification from trade school.
Notes:
1. Graduation from an accredited vocational or technical high school with a major in Building Maintenance or a related field may be substituted for the required experience.
2. Candidates may substitute U.S. Armed Forces military service experience as a noncommissioned officer in utilities repair classifications or construction and engineering specialty codes in any combination of maintenance trades, on a year-for-year basis for the required experience.
WORKING ENVIRONMENT AND PHYSICAL DEMANDS:
(The conditions herein are representative of those that must be met by an employee to successfully perform the essential functions of this job.  Reasonable accommodations may be made to enable individuals with disabilities to perform the essential job functions).
Environment

—Work may be performed in a standard office setting with frequent travel to CYSC locations to perform departmental activities in response to urgent requests or critical incidents. Employee may be required to work indoors or outdoors in areas of extreme heat or cold. The noise level of the work environment is usually moderate but may be occasionally loud due to alarms, equipment noise, etc. Employee is subject to emergency call-out at any time and may be required to work extended hours including evenings and weekends. Work is often performed at extreme heights (e.g., approximately 15 stories above ground) or within confined spaces).

Physical

—Primary functions require sufficient physical ability and mobility to work in an office setting and to participate in urgent and/or emergency response situations; to walk, stand, or sit for prolonged periods of time; to occasionally stoop, bend, kneel, crouch, reach, and twist; to lift, carry, push, and/or pull moderate to heavy amounts of weight up to 50 pounds; to operate a vehicle to travel to various locations; to operate and use specialized equipment; and to verbally communicate to exchange information. Work may involve climbing ladders.
LICENSES, REGISTRATIONS AND CERTIFICATIONS:
Employees in this classification may be assigned duties which require the operation of a motor vehicle.

Employees assigned such duties will be required to possess a motor vehicle operator's license valid in the State of Maryland.

Ability to acquire forklift license.

Current State of Maryland HVAC Apprentice or Journeymen License (or currently enrolled/graduated from an accredited certification course).

Current refrigerant recovery certificate.
HOW TO APPLY:
Interested candidates must submit an MSA employment application via mail or e-mail:
Option 1 (Preferred): Visit MSA's website, www.mdstad.com, Apply for a Job and use the link at the bottom of the page to complete an electronic application.
Option 2:  Electronically send application and any other necessary materials to employment@mdstad.com with the Announcement Number MaintTechHVAC-052023 in the subject line.
Option 3—Mail an MSA application to the following address:
Human Resources
Maryland Stadium Authority
Attention: Announcement Number MaintTechHVAC-052023
333 W. Camden Street, Suite 500
Baltimore, Maryland  21201
Resumes may accompany MSA's application; however, all sections of the application must be completed according to the instructions or it will not be considered.
 
Applications may also be downloaded by accessing website: https://mdstad.com/apply-for-job?position_applying_for=1337 or obtained by calling 410-333-1560 (toll free 1-877-637-8234).  TTY users call via the Maryland Relay Service.
 
As an equal opportunity employer, The Maryland Stadium Authority is committed to recruiting, retaining and promoting employees who are reflective of the State's diversity.
Next MSA Board of Directors Meeting
Tuesday, October 3, 2023, 12:00 p.m.
The Warehouse at Camden Yards
Executive or Conference Room 1
333 W. Camden St., Suite 500
Baltimore, MD  21201
Agenda / Live Stream

Maryland Stadium Authority, Governor Moore and the Baltimore Orioles Agree on Terms to Keep the Team in Baltimore for 30 Years and Revitalize Downtown Baltimore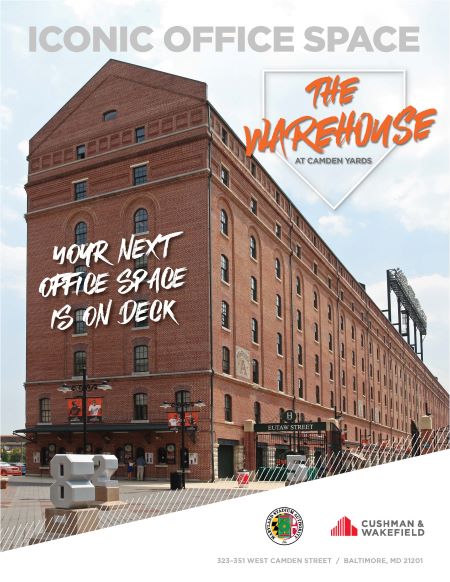 Warehouse at Camden Yards
Leasing Opportunities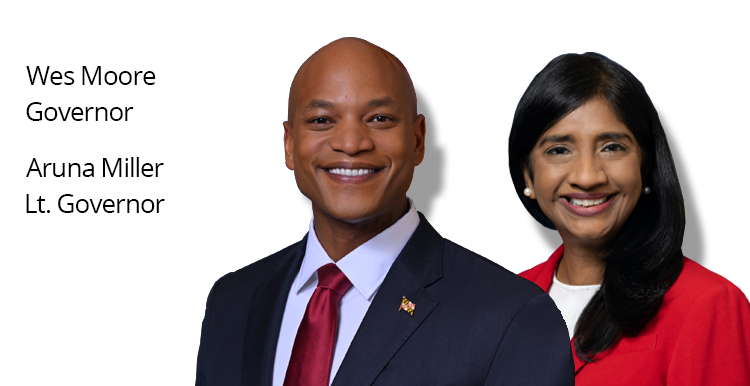 Human Trafficking
GET HELP
National Human Trafficking Hotline -- 24/7 Confidential
1-888-373-7888 | Text: 233733
For more information on human trafficking in Maryland click
here
.