Thu, 09/22/2022 - 02:56 pm
Announcement Number
MaintGen-092022
Status: Full-time, regular, benefitted, non-exempt
Hiring Range: $39,832 - $49,774 depending upon qualifications.  State salary rules may apply for promotions and transferees.
Division:  Oriole Park
Location: Camden Yards Sports Complex (CYSC), Baltimore City 
Closing Date:  Open until filled
NATURE OF WORK:
A Maintenance General is the full performance level of work in providing maintenance, and general services. Employees in this classification do not supervise. Employees receive general supervision from a maintenance supervisor or other facilities supervisory position. Employees may be subject to call-in on a 24-hour basis. Employees in this classification may be assigned to day, evening, night or rotating shifts which may include weekends and holidays based on staffing needs. Employees may be exposed to noisy, dirty and uncomfortable conditions, such as extreme heat and cold. The work may require the use of protective equipment such as gloves, masks, respirators, goggles, back braces and safety shoes when performing maintenance duties. Employees may be required to work in confined spaces and at various heights and move heavy objects.
EXAMPLES OF WORK:
(The duties listed below are intended as illustrations of the various types of work that may be performed.  The omission of specific statements or duties does not exclude them from the position if the work is similar, related, or a logical assignment to the position).
Cleans, maintains and services State buildings;

Collects, recycles and disposes of trash and other items from State buildings;

Makes minor repairs to furniture;

Loads and unloads supplies and equipment from trucks, moves office furniture and equipment and sets up chairs and tables for meetings and special events;

Performs routine building maintenance such as making minor roof repairs, preparing surfaces for painting, installing and replacing light bulbs, cleaning and unclogging drains, traps and lines, and replacing washers;

Inspects and replaces filters, belts and switches on equipment, cleans and lubricates machinery and tools, changes motor fluids and sharpens blades;

Prepares routine inventory and supply reports and maintains work records;

Delivers mail and performs errands;

May perform outdoor maintenance and grounds care;

Performs other duties and functions appropriate to the position as assigned and required.

Electronic work order processes
KNOWLEDGE, SKILLS, ABILITIES AND KEY COMPETENCIES:
(The following generally describes the knowledge, skills, and abilities that are required to enter the job or to be learned within a short period of time in order to successfully perform the assigned tasks).
Ability to apply the methods, materials and techniques used in routine building and equipment maintenance and repair;

Ability to apply the methods, materials and equipment used to clean, maintain and service State buildings;

Ability to safely use, adjust and maintain manual and power tools and equipment used in cleaning, maintaining and servicing State buildings;

Ability to clean, maintain and service State buildings;

Ability to clean and maintain indoor and outdoor areas;

Ability to move heavy objects;

Ability to read warning labels and directions for safe use of supplies, materials and equipment;

Ability to follow instructions.

Maintain daily electronic timekeeping and work orders
GENERAL QUALIFICATIONS:
Education:  None
Experience: 5 years of general building maintenance
WORKING ENVIRONMENT AND PHYSICAL DEMANDS:
(The conditions herein are representative of those that must be met by an employee to successfully perform the essential functions of this job.  Reasonable accommodations may be made to enable individuals with disabilities to perform the essential job functions).
Environment

—Work may be performed in a standard office setting with frequent travel to CYSEC locations to perform departmental activities in response to urgent requests or critical incidents. Employee may be required to work indoors or outdoors in areas of extreme heat or cold. The noise level of the work environment is usually moderate but may be occasionally loud due to alarms, equipment noise, etc. Employee is subject to emergency call-out at any time and may be required to work extended hours including evenings and weekends. Work is often performed at extreme heights (e.g., approximately 15 stories above ground) or within confined spaces).

Physical

—Primary functions require sufficient physical ability and mobility to work in an maintenance setting and to participate in urgent and/or emergency response situations; to walk, stand, or sit for prolonged periods of time; to occasionally stoop, bend, kneel, crouch, reach, and twist; to lift, carry, push, and/or pull moderate to heavy amounts of weight up to 50 pounds; to operate a vehicle to travel to various locations; to operate and use specialized equipment; and to verbally communicate to exchange information.
LICENSES, REGISTRATIONS AND CERTIFICATIONS:
Employees in this classification may be assigned duties that require the operation of a motor vehicle. Employees assigned such duties will be required to possess a motor vehicle operator's license valid in the State of Maryland.
HOW TO APPLY:
Interested candidates must submit an MSA employment application via mail or e-mail:
Option 1 (Preferred): Visit MSA's website, www.mdstad.com, Apply for a Job and use the link at the bottom of the page to complete an electronic application.
Option 2:  Electronically send application and any other necessary materials to employment@mdstad.com with the Announcement Number MaintGen-092022 in the subject line.
Resumes may accompany MSA's application; however, all sections of the application must be completed according to the instructions or it will not be considered.
Applications may also be downloaded by accessing website:
https://mdstad.com/apply-for-job?position_applying_for=1337 or obtained by calling 410-333-1560 (toll free 1-877-637-8234).  TTY users call via the Maryland Relay Service.
 
As an equal opportunity employer, The Maryland Stadium Authority is committed to recruiting, retaining and promoting employees who are reflective of the State's diversity.
Next MSA Board of Directors Meeting
Tuesday, October 3, 2023, 12:00 p.m.
The Warehouse at Camden Yards
Executive Conference Room
333 W. Camden St., Suite 500
Baltimore, MD  21201
Agenda / Live Stream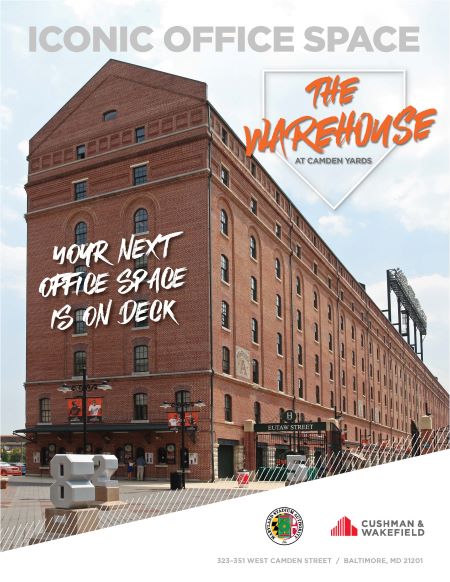 Warehouse at Camden Yards
Leasing Opportunities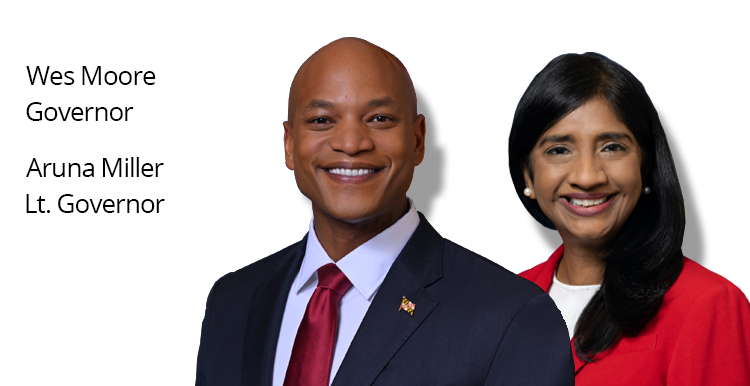 Human Trafficking
GET HELP
National Human Trafficking Hotline -- 24/7 Confidential
1-888-373-7888 | Text: 233733
For more information on human trafficking in Maryland click
here
.