project Summary
Visit the 21st Century Schools website to learn more about Patterson High School & Claremont Middle / High School

This 242,019 sq. ft. replacement school will co-locate two school programs; Patterson, a traditional high school, and Claremont, a separate public day school program.  During the design process, it came to our attention that a superfund site is adjacent to the high school property.  The project was put on hold to perform a Phase 3 environmental study.  As a result, design is expected to be complete in February 2019 and construction is anticipated to start in late spring/early summer 2019 with completion of the new building in late summer 2021.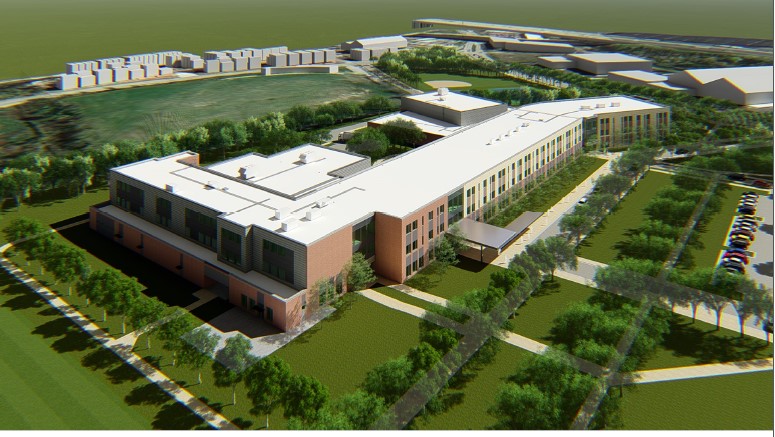 Project Director
Gary McGuigan
Project Executives
Eric Johnson
Architect/Design
Stantec Architecture, Inc.
Construction Manager
Skanska USA Building, Inc.
Project Budget
95,000,000
Projects/Studies