Arundel Elementary/Middle School is located in the Cherry Hill neighborhood.
project Summary
Visit the 21st Century Schools website to learn more about Arundel Elementary School

This 113,647 sq. ft. replacement school project, along with the Cherry Hill 3-8 School project, supports a set of programs that meets the needs of a closing school (Dr. Carter G. Woodson).  Construction is substantially complete and is on schedule to receive students September 2018.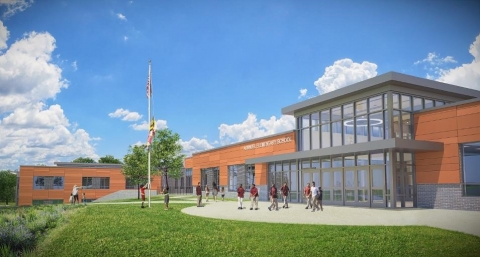 Project Executives
Gary A. McGuigan & Eric Johnson
Project Manager
Tod Niefield (City School Partners)
Architect/Design
GWWO Inc./Architects
Construction Manager
MCN Build/Southway Builders JV
Project Budget
$44,000,000
Completion Date
August 2018
Projects/Studies