project Summary
Visit the 21st Century Schools website to learn more about Patterson High School & Claremont Middle / High School.

Patterson Building – This 242,019 sq. ft. replacement school will co-locate two programs:  Patterson High School, a traditional high school, and Claremont Middle/High School, a separate, public day school.  Construction started in July 2019 with the new building (the first of two phases) scheduled to be complete in summer 2021.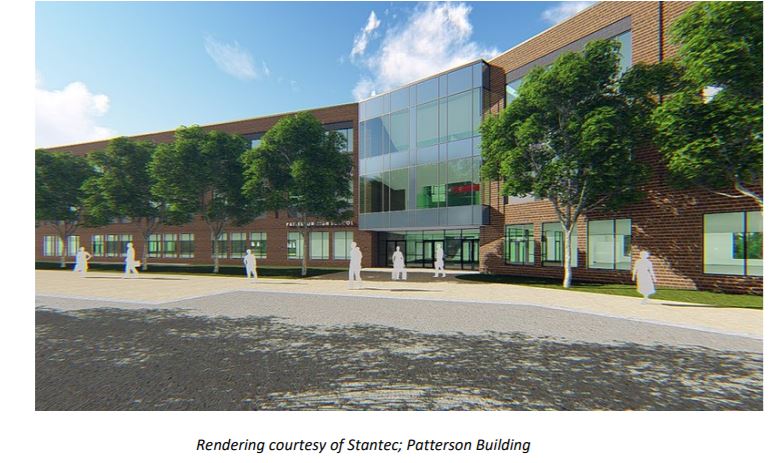 Project Director
Gary McGuigan
Project Executives
Eric Johnson
Project Manager
Tiara Moorman
Architect/Design
Stantec Architecture, Inc.
Construction Manager
Skanska USA Building, Inc.
Project Budget
$95,000,000
Completion Date
Summer 2021
Projects/Studies