The Maryland Stadium Authority is issuing this invitation for Bids to obtain a highly qualified contractor to provide structural steel painting services at M&T Bank Stadium.
All responses must be uploaded into Mercell Source-to-Contract (Previously known as Negometrix) eProcurement System. Bidders must go to app.negometrix.com to register
PreBid Meeting via Teleconference:
meet.google.com/kad-emxx-ynj
1 563 503 5239
PIN:  773 183 771#
Categories:
M&T Bank Stadium
Contract Type
Opportunities
Point of Contact
Sandra Fox: sfox@mdstad.com, 333 W. Camden Street, Suite 500, Baltimore, MD 21201
Pre-Bid Conference Date & Time
Pre-Bid Conference Location
Webconference
Procurement Type
Facility Operations and Maintenance
Tue, 12/21/2021 - 03:54 pm
Next MSA Board of Directors Meeting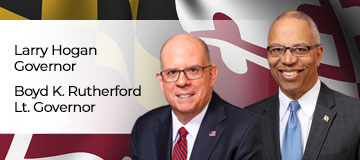 Human Trafficking
GET HELP
National Human Trafficking Hotline -- 24/7 Confidential
1-888-373-7888 | Text: 233733
For more information on human trafficking in Maryland click
here
.