Mon, 01/03/2022 - 01:22 pm
Announcement Number
SSE-OP-0122
Announcement Number:  SSE-OP-0122
Status: Full-time, regular, benefitted, non-exempt
Hiring Range: $45,000 -$58,000 depending upon qualifications.  State salary rules may apply for promotions and transferees.
Division:  Oriole Park Security
Location: Camden Yards Sports Complex (CYSC), Baltimore City 
Closing Date:  January 31, 2022
NATURE OF WORK:
The Security Supervisor, Event Operations is responsible for the development, implementation and management of event security staffing plans for baseball games and other special events occurring at the Camden Yards Sports Complex.  The position will require variable and extended work shifts, including nights, weekends and holidays in accordance with the home baseball schedule of the Baltimore Orioles and other scheduled special events.
EXAMPLES OF WORK:
(The duties listed below are intended as illustrations of the various types of work that may be performed.  The omission of specific statements or duties does not exclude them from the position if the work is similar, related, or a logical assignment to the position).
Create event staffing plans for baseball games and other significant events occurring at Oriole Park.

Physically supervise the security force during events.

With supervisory support, participate in the selection, hiring, training and retention of event security officers used for baseball games and special events at Oriole Park.

Establish and enforce performance standards for event security officers.

Develop and administer training for event security officers.

Complete all administrative requirements related to event security officers, including payroll submission, billing for security services, and completing any necessary work performance notifications.

Create and maintain electronic documents related to event operations including but not limited to work schedules, invoices, incident reports, conduct enforcement reports, CMMS data entry, etc.

Develop a cohesive team of event security officers to be utilized to supplement and support MSA permanent security staff and contract shift guards.

Other duties as assigned by Security Manager or Director of Security.
KNOWLEDGE, SKILLS, AND ABILITIES AND KEY COMPETENCIES:
(The following generally describes the knowledge, skills, and abilities that are required to enter the job or to be learned within a short period of time in order to successfully perform the assigned tasks).
Knowledge of security management principles related to developing and implementing an event security plan.

Strong supervisory skills with creative and innovative approaches to motivating, mentoring and developing event security staff

Ability to use desktop computers, video management system, access control system, portable radios, and security golf carts.

Knowledge of MSA personnel and security policies.

Knowledge of the agency's structure and design relating to the safety and security of staff, tenants, and visitors.

Knowledge of first aid practices.

Ability to train and supervise security staff and assess their performance.

Ability to direct inspections, searches, and patrols.

Ability to control individuals or groups and remain calm in potentially volatile situations, responding in an appropriate manner according to established rules and procedures

Ability to work in cooperation with various personnel in carrying out security functions.

Ability to effectively communicate with internal and external partners.

Ability to prepare concise and accurate reports of events and conditions.
GENERAL QUALIFICATIONS:
Education:  Minimum of High School Diploma or GED education.
Experience: Minimum of (5) years' experience in law enforcement, military police or private security with at least three (3) years in a supervisory role. Experience in event security preferred.
A bachelor's degree in a related field may be substituted for three (3) years of the non-supervisory experience; an associate's degree in a related field may be substituted for 18 (eighteen) months of the non-supervisory experience; accredited education or training in a related field, such as military or a specialty school, may be substituted on a year-for-year basis up to a maximum of three (3) years of the non-supervisory experience.
WORKING ENVIRONMENT AND PHYSICAL DEMANDS:
(The conditions herein are representative of those that must be met by an employee to successfully perform the essential functions of this job.  Reasonable accommodations may be made to enable individuals with disabilities to perform the essential job functions).
Environment —

Work may be performed in a standard office setting with some travel to various locations to attend meetings or inspect and perform departmental activities in response to emergency scenes or critical incidents: Employee may be required to work indoors or outdoors in areas of extreme heat or cold. The noise level of the work environment is usually moderate but may be occasionally loud due to alarms, equipment noise, etc. Employee is subject to emergency call-out at any time and may be required to work extended work hours including evenings and weekends to include scheduled sporting and catered events.

Physical —

  Primary functions require sufficient physical ability and mobility to work in an office setting and to participate in emergency response situations; to walk, stand, or sit for prolonged periods of time; to occasionally stoop, bend, kneel, crouch, reach, and twist; to lift, carry, push, and/or pull moderate to heavy amounts of weight up to 50 pounds; to operate a vehicle to travel to various locations; to operate and use specialized equipment; and verbally communicate to exchange information.
LICENSES, REGISTRATIONS AND CERTIFICATIONS:
Employees in this classification may be assigned duties that require the operation of a motor vehicle. Employees assigned such duties will be required to possess a motor vehicle operator's license valid in the State of Maryland.
HOW TO APPLY:  
Interested candidates must submit an MSA employment application via mail or e-mail:
Option 1 (Preferred): Visit MSA's website, www.mdstad.com, Apply for a Job and use the link at the bottom of the page to complete an electronic application.  
Option 2:  Electronically send application and any other necessary materials to employment@mdstad.com with the Announcement Number SSE-OP-0122 in the subject line.  
Resumes may accompany MSA's application; however, all sections of the application must be completed according to the instructions or it will not be considered.  
Applications may also be downloaded by accessing website
https://mdstad.com/apply-for-job?position_applying_for=1337 or obtained by calling 410-333-1560 (toll free 1-877-637-8234).  TTY users call via the Maryland Relay Service.
As an equal opportunity employer, The Maryland Stadium Authority is committed to recruiting, retaining and promoting employees who are reflective of the State's diversity.
Next MSA Board of Directors Meeting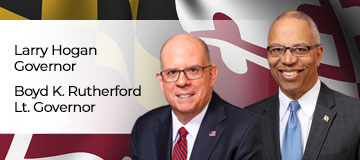 Human Trafficking
GET HELP
National Human Trafficking Hotline -- 24/7 Confidential
1-888-373-7888 | Text: 233733
For more information on human trafficking in Maryland click
here
.