Fri, 06/11/2021 - 04:34 pm
Announcement Number
ExecAsstI-2021
Announcement Number: ExecAsstI-2021
Division:  Capital Projects Development Group, Collaborative Development  
Status: Full-time, Regular, Benefitted
Location: Camden Yards Sports Complex, Baltimore City, Maryland.
Hiring Range:  $40,000+ depending upon qualifications.  State salary rules may apply for promotions and transferees.
Closing Date: Open Until Filled.
NATURE OF WORK
The Executive Associate I is the executive level of administrative work requiring regular use of independent judgment and analysis in applying and interpreting rules and regulations in accordance with agency laws and policies. Employees in this classification may supervise lower level administrative employees. Employees in this classification receive supervision from a higher-level administrator.
EXAMPLES OF WORK
(The duties listed below are illustrations of various types of work that may be performed.  The omission of specific statements or duties does not exclude them from the position if the work is similar, related, or a logical assignment to the position.  Incumbents in the position are expected to perform all of the duties described below).
Provide administrative assistance on assigned projects.

Utilize intermediate to advanced Microsoft Office skills to enter, track and report data.

Verify accuracy and integrity of data, reviews and distributes monthly workforce development reports to partners.

Participate in creation of various workforce development reports and reporting timelines.

Schedule and coordinate meetings for assigned department personnel.

Format, review and proofread project documents; including correspondence, memos and emails for completeness and accuracy.

Electronically and physically compile correspondence and project documents for distribution.

Open, sort, and distribute incoming correspondence and other project related documents.

Maintain important and confidential records.

Maintain electronic and hard copy filing system.

Perform other clerical duties such as logging and tracking, photocopying, filing, etc. as requested by project management team.

Answer and screen telephone calls; receive and direct visitors, in person or via the telephone; answer or direct inquiries.

Performs other duties and functions appropriate to the position as assigned and required.

Attendance at community and external/organization meetings that may take place outside of regular office hours.

           
KNOWLEDGE, SKILLS AND ABILITIES
(The following generally describes the knowledge, skills, and abilities that are required to enter the job or to be learned within a short period of time in order to successfully perform the assigned tasks).
Detailed oriented with an aptitude for high accuracy when inputting data, numbers and verifying repetitive information;

Excellent interpersonal skills, project coordination experience, and the ability to work well with all levels of internal management and staff;

Intermediate-Advanced Microsoft Word, Excel and PowerPoint skills;

Administrative writing and reporting and tracking skills;

Aptitude for organization and time management;

Knowledge of Google email and calendar functions;

Experience operating standard office equipment;

Ability to learn an agency's purpose, programs, organization and procedures;

Knowledge of the nature and function of organizations, organization charts, staffing patterns, and work-flow diagrams;

Ability to establish and maintain effective working relationships with co-workers and interagency personnel;

Ability to prepare and present ideas and information clearly and concisely; and

Ability to maintain confidence and protect operations by keeping information confidential.
WORKING ENVIRONMENT AND PHYSICAL DEMANDS 
(The conditions herein are representative of those that must be met by an employee to successfully perform the essential functions of this job.  Reasonable accommodations may be made to enable individuals with disabilities to perform the essential job functions).
Environment- Work may be performed in a standard office. The noise level of the work environment is usually moderate but may be occasionally loud due to alarms, equipment noise, etc. Employee may be required to work overtime hours including evenings and weekends.
Physical- Primary functions require sufficient physical ability and mobility to work in an office setting; to walk, stand, or sit for prolonged periods of time; to lift up to 15lbs, to operate office equipment requiring repetitive hand movement and fine coordination including the use of computer keyboards; and to verbally communicate to exchange information. 
GENERAL REQUIREMENTS

 
Education:  High School diploma or GED certification. 
Experience:  4+ years of administrative experience supporting executive level staff.
 Note:  Candidates may substitute the required education with five years of related experience in administrative, para-professional work.              
PREFFERED QUALIFICATIONS
Experience with large data files and identifying abnormalities and trends in data. 
LICENSES, REGISTRATIONS AND CERTIFICATIONS
Employees in this classification may be assigned duties which require the operation of a motor vehicle. Employees assigned such duties will be required to possess a motor vehicle operator's license valid in the State of Maryland.   
HOW TO APPLY

 
Interested candidates must submit an MSA employment application via mail or e-mail:
Option 1 (Preferred): Visit MSA's website, www.mdstad.com, Apply For a Job and use the link at the bottom of the page to complete an electronic application.
 Option 2:  Electronically send application and any other necessary materials to employment@mdstad.com with the Announcement Number ExecAsst1-2021 in the subject line.
 Resumes may accompany MSA's application; however, all sections of the application must be completed according to the instructions or it will not be considered.
 Applications may also be downloaded by accessing website http://www.mdstad.com/pdf/MSAApplicationfillable.pdf or obtained by calling 410333-1560 (toll free 1-877-637-8234).  TTY users call via the Maryland Relay Service.
As an equal opportunity employer, The Maryland Stadium Authority is committed to recruiting, retaining and promoting employees who are reflective of the State's diversity.
Next MSA Board of Directors Meeting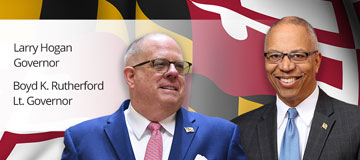 Human Trafficking
GET HELP
National Human Trafficking Hotline -- 24/7 Confidential
1-888-373-7888 | Text: 233733
For more information on human trafficking in Maryland click
here
.