Wed, 03/23/2022 - 01:02 pm
Announcement Number
FCA 03-22
Announcement Number: FCA 03-22
Agency Division: Administration/ Internal Audit Department
Location: Camden Yards Sports Complex, Baltimore, MD
Hiring Range: $76,392-95,490 (Commensurate with experience and qualifications).  State
salary rules may apply for promotions and transfers.
Status: Regular, Full Time
Closing Date: May 31, 2022
 
NATURE OF WORK:
A Financial Compliance Auditor is the full performance level of work examining and analyzing the business records and accounting systems for the agency to verify reliability, accuracy and compliance with generally accepted accounting principles and with statutes or contract provisions. The audits are performed independently. Employees in this classification do not supervise. Employees in this classification receive general supervision from an Executive Director or other designated administrator. The work may require extended travel both in and out of State.
EXAMPLES OF WORK:
(The duties listed below are intended as illustrations of the various types of work that may be performed.  The omission of specific statements or duties does not exclude them from the position if the work is similar, related, or a logical assignment to the position).
Performs financial and compliance audits for the agency to determine financial status and compliance with pertinent laws, regulations and contract provisions;

Identifies the areas to be examined based on the nature of the entity to be audited, prior audit reports, contracts, State and federal laws and regulations and other related documents and issues;

Evaluates the adequacy and effectiveness of an entity's internal controls by reviewing and verifying adherence to policies and procedures meant to insure the reliability and accuracy of financial data and reports and compliance with pertinent laws and regulations;

Develops specific audit work plans based on established audit programs and procedures and pre-audit research showing the purpose of the audit, areas targeted for examination, type and extent of audit tests and an estimate of the time needed to complete the audit;

Examines manual or automated records and conducts interviews to determine the proper recording of transactions and compliance with pertinent laws, regulations and contract provisions;

Reviews and verifies documentation regarding material assets, net worth, liabilities, income and expenditures;

Inspects postings and entries in automated or manually maintained financial records to determine if generally accepted accounting principles were followed in recording transactions;

Identifies exceptions to generally accepted accounting principles, noncompliance with pertinent laws, regulations and contract provisions and determines any funds that may be owed to the State;

Prepares work papers to document findings;

Prepares internal audit reports;

Performs special audits and investigations as required;

Attends courses and seminars in auditing techniques and procedures and in changes and revisions to pertinent laws and regulations;

May participate in legislative audits and follow-up;

May use a computer to perform audit tasks;

Communicates results of internal audit reports to MSA management and the Audit committee

Participates in periodic meetings of the Audit Committee

Performs other related duties.
KNOWLEDGE, SKILLS AND ABILITIES
(The following generally describes the knowledge, skills, and abilities that are required to enter the job or to be learned within a short period of time in order to successfully perform the assigned tasks).
Knowledge of generally accepted auditing standards and practices and governmental auditing standards and practices;

Knowledge of generally accepted accounting principles;

Knowledge of the principles of internal control;

Knowledge of business administration and management practices;

Skill in analyzing automated and manual records, reports and other business and financial documents and finding details and facts pertinent to the audit assignment;

Skill in determining compliance or noncompliance with the provisions of statutes and contracts;

Skill in preparing accurate and concise audit work papers and reports; Skill in communicating ideas and information;

Skill in managing work time efficiently and effectively under deadlines;

Ability to use computers and software related to auditing;

Ability to establish and maintain effective working relationships with the employees and representatives of the entities being audited and with colleagues.
WORKING ENVIRONMENT AND PHYSICAL DEMANDS 
(The conditions herein are representative of those that must be met by an employee to successfully perform the essential functions of this job.  Reasonable accommodations may be made to enable individuals with disabilities to perform the essential job functions).
Environment

- Work may be performed in a standard office, at home, or in a satellite location.   If teleworking, there must be a designated workspace.  The work space should be quiet and free from distractions.   Additionally, the workspace should ensure the protection of proprietary and confidential information.  Employee may be required to work overtime hours including evenings and weekends.

Physical

- Primary functions require sufficient physical ability and mobility to work in an office setting; to walk, stand, or sit for prolonged periods of time; to lift up to 15lbs, to operate office equipment requiring repetitive hand movement and fine coordination including the use of computer keyboards; and to verbally communicate to exchange information. 
GENERAL REQUIREMENTS 
Specific educational and experience requirements are set by this agency based on the essential job functions assigned to the position.  Any combination of education and experience that would likely provide the knowledge, skills, abilities, and key competencies necessary to the successful performance of financial and compliance audits is qualifying.
PREFFERED QUALIFICATIONS
A bachelor's degree in Accounting from an accredited college or university or a bachelor's degree from an accredited college or university with 30 credit hours in Accounting and related courses, including or supplemented by 3 credit hours in auditing.
Possession of a certificate as a Certified Public Accountant or Certified Internal Auditor.
LICENSES, REGISTRATIONS AND CERTIFICATIONS
Employees in this classification may be assigned duties which require the operation of a motor vehicle. Employees assigned such duties will be required to possess a motor vehicle operator's license valid in the State of Maryland. 
HOW TO APPLY  
Interested candidates must submit an MSA employment application via mail or e-mail:
Option 1 (Preferred): Visit MSA's website, www.mdstad.com, Apply for a Job and use the link at the bottom of the page to complete an electronic application.
Option 2:  Electronically send application and any other necessary materials to employment@mdstad.com with the Announcement Number FCA-03.22 in the subject line.
Resumes may accompany MSA's application; however, all sections of the application must be completed according to the instructions or it will not be considered.
Applications may also be downloaded by accessing website
http://www.mdstad.com/pdf/MSAApplicationfillable.pdf or obtained by calling
410333-1560 (toll free 1-877-637-8234).  TTY users call via the Maryland Relay Service.
As an equal opportunity employer, The Maryland Stadium Authority is committed to recruiting, retaining and promoting employees who are reflective of the State's diversity.
Next MSA Board of Directors Meeting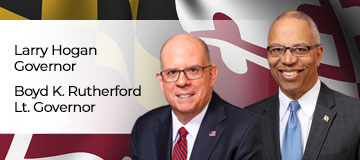 Human Trafficking
GET HELP
National Human Trafficking Hotline -- 24/7 Confidential
1-888-373-7888 | Text: 233733
For more information on human trafficking in Maryland click
here
.