Fri, 06/03/2022 - 10:00 am
Announcement Number
EA1-MT-052022
Announcement Number: EA1-MT-052022
Agency Division: Facilities Group
Location: Camden Yards Sports Complex, Baltimore, MD
Hiring Range: $44,179-$55,224 (Commensurate with experience and qualifications).  State salary rules may apply for promotions and transfers.
Status: Regular, Full Time
Closing Date: Open until filled
NATURE OF WORK:
The Executive Assistant I performs administrative support work and acts as the personal secretary and assistant to an executive, directorial, or management official (hereinafter referred to as Management). Employees in these classifications may supervise lower-level secretarial or clerical employees. Employees in this classification receive general supervision from a Management official.
EXAMPLES OF WORK:
(The duties listed below are intended as illustrations of the various types of work that may be performed.  The omission of specific statements or duties does not exclude them from the position if the work is similar, related, or a logical assignment to the position).
Acts as a personal assistant to a Management official on a daily basis

Interprets administrative decisions and policies to other members of the staff and disseminates

information and/or instructions at the direction of the Management official. 

Acts as an intermediary for Management, maintaining frequent contact with public and private

executives, professional staff and other officials

Drafts correspondence; relieves the Management official of operational details by assembling, compiling and summarizing data into a concise format

Answers incoming inquiries from visitors and callers and schedules appointments and interviews at the direction of the Management official 

Provides information to callers in regard to laws, rules, regulations and procedures governing the agency's operations. 

Obtains relevant subject matter from a variety of sources to be used for articles, reports and speeches

Maintains, tracks and monitors important and confidential records, Executive schedules, expense accounts and office supplies 

Drafts, proofreads and signs outgoing correspondence; reviews reports and summarizes information in a clear and concise manner for the Management official's review and prior to dissemination 

Drafts  correspondence, creates tables, charts, graphs and forms from corrected copy, rough

draft or oral instruction using a personal computer, computer terminal or work station 

Opens, sorts, reads and distributes incoming correspondence; reviews records and correspondence for completeness and accuracy; functions as a courier throughout the complex as required.
POSITION SPECIFIC EXAMPLES:
Prepares and maintains statistical and numerical reports and records related to CMMS and according to the established document filing and archiving processes 

Develops special forms and summaries using a variety of records in order to secure complete and accurate information. Develops organizational forms as needed to record essential agency data or information 

May design and implement office procedures to improve efficiency at the direction of the Management official

May use word processing, database, spreadsheet or desktop publishing applications in order to prepare reports, charts, graphs or other documents. 

May be required to take notes during Executive Level meetings and produce written

documentation memorializing the content and context of the information. 

May train and supervise lower-level clerical and office support employees at the direction of the Managerial official 

Performs other duties and functions appropriate to the position as assigned and required.
KNOWLEDGE, SKILLS AND ABILITIES
(The following generally describes the knowledge, skills, and abilities that are required to enter the job or to be learned within a short period of time in order to successfully perform the assigned tasks).
Strong knowledge of professional office support principles and practices. 

Considerable knowledge of administrative principles and practices

Demonstrated

ability to be flexible and prioritize duties under stringent time constraints and timelines 

Ability to work both independently and in a collaborative team-oriented environment 

Ability to become proficient in and apply new and emerging office technologies

Ability to effectively prioritize and execute tasks in a high-pressure environment 

Ability to communicate clearly and concisely, both orally and in writing 

Knowledge of the principles of basic supervisory practices.  
Key competencies: strong critical thinking and problem solving skills, willingness to adapt, displays excellent oral and written communication skills, proven teamwork and leadership skills, demonstrated attention to detail, ability to plan and organize administrative tasks, and display leadership and coordinating abilities.  Should possess basic accounting principle skills and knowledge.
WORKING ENVIRONMENT AND PHYSICAL DEMANDS
(The conditions herein are representative of those that must be met by an employee to successfully perform the essential functions of this job.  Reasonable accommodations may be made to enable individuals with disabilities to perform the essential job functions).
Environment

- Work may be performed in a standard office, at home, or in a satellite location.   If teleworking, there must be a designated workspace.  The work space should be quiet and free from distractions.   Additionally, the workspace should ensure the protection of proprietary and confidential information.  Employee may be required to work overtime hours including evenings and weekends.

Physical

- Primary functions require sufficient physical ability and mobility to work in an office setting; to walk, stand, or sit for prolonged periods of time; to lift up to 15lbs, to operate office equipment requiring repetitive hand movement and fine coordination including the use of computer keyboards; and to verbally communicate to exchange information. 
GENERAL REQUIREMENTS
(Specific educational and experience requirements are set by this agency based on the essential job functions assigned to the position.  Any combination of education and experience that would likely provide the knowledge, skills, abilities, and key competencies necessary to providing office support and Management assistance is qualifying.)
Education:  High School diploma or GED certification.
Experience:  4+ years of administrative experience supporting executive level staff.
Note:  Candidates may substitute the required education with five years of related experience in administrative, para-professional work.
LICENSES, REGISTRATIONS AND CERTIFICATIONS
Employees in this classification may be assigned duties which require the operation of a motor vehicle. Employees assigned such duties will be required to possess a motor vehicle operator's license valid in the State of Maryland.   
HOW TO APPLY
Interested candidates must submit an MSA employment application via mail or e-mail:
Option 1 (Preferred): Visit MSA's website, www.mdstad.com, Apply For a Job and use the link at the bottom of the page to complete an electronic application.
Option 2:  Electronically send application and any other necessary materials to employment@mdstad.com with the Announcement Number EA1-MT-052022 in the subject line.
Resumes may accompany MSA's application; however, all sections of the application must be completed according to the instructions or it will not be considered.
Applications may also be downloaded by accessing website
https://mdstad.com/apply-for-job?position_applying_for=1337 or obtained by calling
410-333-1560 (toll free 1-877-637-8234).  TTY users call via the Maryland Relay Service.
As an equal opportunity employer, The Maryland Stadium Authority is committed to recruiting, retaining and promoting employees who are reflective of the State's diversity.
Next MSA Board of Directors Meeting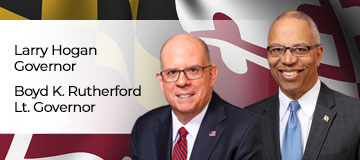 Human Trafficking
GET HELP
National Human Trafficking Hotline -- 24/7 Confidential
1-888-373-7888 | Text: 233733
For more information on human trafficking in Maryland click
here
.