Tue, 05/11/2021 - 11:37 am
Announcement Number
AdminSpec-052021
NATURE OF WORK
Administrative Specialist is the intermediate level of administrative work requiring regular use of independent judgment and analysis in applying and interpreting rules and regulations in accordance with agency laws and policies. Employees in this class do not supervise. Employees in this classification receive supervision from a higher-level administrator.
The Administrative Specialist performs duties under close supervision at times and under general supervision at other times depending on the complexity of the specific duty being performed. The Administrative Specialist is differentiated from Administrative Clerk in terms of the amount of responsibility given to the workers, the technical complexity of the work, and the degree of independence allowed by the supervisor.
EXAMPLES OF WORK
Answer and screen telephone calls; receive and direct visitors by greeting them, in person or on the telephone; answering or directing inquiries.

Schedule and coordinate meetings, appointments and travel arrangements for Executives and Project Managers.

Format, proofread, and distribute documents including correspondence, agreements/contract, drafts, memos and emails.

Open, sort, and distribute incoming correspondence, invoices and project related documents

Other clerical duties such as logging and tracking, photocopying, filing etc. as requested by project management team.

Maintain electronic and hard copy filing system.

Maintains supplies inventory by anticipating needed supplies; placing and expediting orders for supplies; verifying receipt of supplies.

Oversight / daily maintenance of office equipment.

Performs other related duties.
KNOWLEDGE, SKILLS AND ABILITIES
Excellent interpersonal skills, and the ability to work well with all levels of internal management and staff;

Intermediate to advanced Microsoft Word, Excel and PowerPoint skills;

A

dministrative writing and reporting skills;

Experience operating standard office equipment;

Ability to learn an agency's purpose, programs, organization and procedures;

Knowledge of the nature and function of organizations, organization charts, staffing patterns, and work-flow diagrams;

Ability to prepare and present ideas and information clearly and concisely;

Supply management;

Scheduling; and,

Ability to maintain confidence and protect operations by keeping information confidential.
WORKING ENVIRONMENT AND PHYSICAL DEMANDS
Environment- Work may be performed in a standard office. The noise level of the work environment is usually moderate but may be occasionally loud due to alarms, equipment noise, etc. Employee may be required to work overtime hours including evenings and weekends.
Physical- Primary functions require sufficient physical ability and mobility to work in an office setting; to walk, stand, or sit for prolonged periods of time; to lift up to 15lbs, to operate office equipment requiring repetitive hand movement and fine coordination including the use of computer keyboards; and to verbally communicate to exchange information.
GENERAL QUALIFICATIONS
Education: Completion of 60 credit hours at an accredited college or university.
Experience: 5+ years of hands on administrative support experience
Note:  Candidates may substitute one year of experience in administrative or professional work for the required education, at the rate of one year of experience for 30 credit hours, for up to 60 credit hours of the required education.
PREFFERED QUALIFICATIONS
Experience working in construction management, architectural, and/or engineering firm
LICENSES, REGISTRATIONS AND CERTIFICATIONS
Employees in this classification may be assigned duties which require the operation of a motor vehicle. Employees assigned such duties will be required to possess a motor vehicle operator's license valid in the State of Maryland.
ACKNOWLEDGEMENTS
Class specifications are broad descriptions covering groups of positions used by various State departments and agencies. Position descriptions maintained by the using department or agency specifically address the essential job functions of each position.
HOW TO APPLY 
Interested candidates must submit an MSA employment application via mail or e-mail.
Option 1 (Preferred)—Visit MSA's website, www.mdstad.com, Apply For a Job and use the link at the bottom of the page to complete an electronic application.
Option 2 – Electronically send application and any other necessary materials to employment@mdstad.com with the Announcement Number AdminSpec-052021 in the subject line.
Option 3 – Mail an MSA application to the following address:
Human Resources
Maryland Stadium Authority
Attention: Announcement Number AdminSpec-052021
333 W. Camden Street, Suite 500
Baltimore, Maryland  21201
Resumes may accompany MSA's application; however, all sections of the application must be completed according to the instructions or it will not be considered.
If you are unable to apply on line, an application may be requested by calling 410-333-1560 (Toll free 1-877-637-8234).
As an equal opportunity employer, The Maryland Stadium Authority is committed to recruiting, retaining and promoting employees who are reflective of the State's diversity.
An EEO/ADA Employer
Next MSA Board of Directors Meeting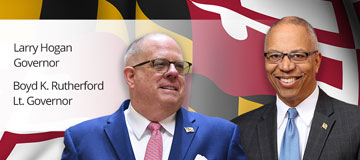 Human Trafficking
GET HELP
National Human Trafficking Hotline -- 24/7 Confidential
1-888-373-7888 | Text: 233733
For more information on human trafficking in Maryland click
here
.