Tue, 12/18/2018 - 12:01 pm
Announcement Number
SecOfcr-122018
Status: Contractual, Part-time
Location: Camden Yards Sports Complex, Baltimore City, Maryland
Hourly Rate: $15.00
Closing Date: January 22, 2019
NATURE OF WORK 
This is a contractual position responsible for performing physical security duties during National Football League (NFL) games, Major League Baseball (MLB) games and other special events. Selected applicants will work to maintain a safe and secure environment for visitors, tenants and employees of the Camden Yards Sports Complex and will be expected to provide unparalleled security services related to emergency response, protection of life and property, and loss prevention. Work hours vary and will include evenings, weekends and holidays in accordance with the home game schedules of the Baltimore Ravens and Baltimore Orioles.  Multiple candidates may be selected for this position.  Selected applicants will be expected to exhibit exceptional customer service and communication skills.
EXAMPLES OF WORK
(The duties listed below are illustrations of various types of work that may be performed. The omission of specific statements or duties does not exclude them from the position if the work is similar, related, or a logical assignment to the position. Incumbents in the position are expected to perform all of the duties described below).
Conducting fixed and mobile security patrols
Monitoring life safety
Access control, camera surveillance and alarm systems monitoring
Observing and reporting suspicious activity
Conducting investigations including interviews, interrogations, and processing crime scenes using appropriate investigation techniques and completion of detailed written reports
Responding to all emergency situations and coordinating with city/county/State agencies as necessary; conducting surveillance of property and personnel in the interests of public safety through the effective utilization of staff resources and technical adjuncts
Monitoring and enforcing building access and delivery procedures
Performs other duties and functions appropriate to the position as assigned and required by the security management team
MINIMUM QUALIFICATIONS
Possession of a valid driver's license
High school diploma or GED
One year experience performing security functions
Exceptional customer service skills
Excellent oral and written communication skills with the ability to interact effectively with guests and staff
Must meet performance standards including attendance and punctuality
Must successfully pass background screening including criminal record checks (local, state and federal), skills assessment test and interview
PREFERRED QUALIFICATIONS
Event security, military service, law enforcement or correctional officer experience preferred.
WORKING ENVIRONMENT AND PHYSICAL DEMANDS
(The conditions herein are representative of those that must be met by an employee to successfully perform the essential functions of this job. Reasonable accommodations may be made to enable individuals with disabilities to perform the essential job functions).
Environment —Work may be performed in a standard office setting with frequent travel to Camden Yards Sports Complex locations to perform departmental activities in response to urgent requests or critical incidents. Employee may be required to work indoors or outdoors in areas of extreme heat or cold. The noise level of the work environment is usually moderate but may be occasionally loud due to alarms, equipment noise, games and celebration noises, etc. Employee is subject to emergency call-out at any time and may be required to work extended hours including evenings and weekends.
Physical —Primary functions require sufficient physical ability and mobility to work in an office setting and to participate in urgent and/or emergency response situations; to walk, stand, or sit for prolonged periods of time; to occasionally stoop, bend, kneel, crouch, reach, and twist; to lift, carry, push, and/or pull moderate to heavy amounts of weight up to 50 pounds; to operate office equipment requiring repetitive hand movement and fine coordination including the use of computer keyboards; to operate a vehicle to travel to various locations; to operate and use specialized equipment; and to verbally communicate to exchange information.
HOW TO APPLY 
Interested candidates must submit an MSA employment application via mail or e-mail.
Option 1 (Preferred)—Visit MSA's website, www.mdstad.com, Apply For a Job and use the link at the bottom of the page to complete an electronic application.
Option 2 – Electronically send application and any other necessary materials to employment@mdstad.com with the Announcement Number SecOfcr-122018 in the subject line.
Option 3 – Mail an MSA application to the following address:
Human Resources
Maryland Stadium Authority
Attention: Announcement Number SecOfcr-122018
333 W. Camden Street, Suite 500
Baltimore, Maryland  21201
Resumes may accompany MSA's application; however, all sections of the application must be completed according to the instructions or it will not be considered.
If you are unable to apply on line, an application may be requested by calling 410-333-1560 (Toll free 1-877-637-8234).
As an equal opportunity employer, The Maryland Stadium Authority is committed to recruiting, retaining and promoting employees who are reflective of the State's diversity.
Next MSA Board of Directors Meeting
Tuesday, February 5, 2019, 12:00PM
Warehouse at Camden Yards
Executive Conference Room
333 W. Camden St., Suite 500
Baltimore, MD  21201
Meeting notice current as of 1/11/2019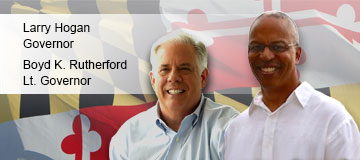 Human Trafficking
GET HELP
National Human Trafficking Hotline -- 24/7 Confidential
1-888-373-7888 | Text: 233733
For more information on human trafficking in Maryland click
here
.