Wed, 02/15/2023 - 02:28 pm
Announcement Number
PM-022023
Status: Full-time, Regular, Benefitted, Exempt
Location: Camden Yards Sports Complex, Baltimore, MD
Hiring Range:  PM I Range - $75,949-$96,757 depending upon qualifications, PM II Range - $85,759-$141,503 depending upon qualifications.  State salary rules may apply for promotions and transferees.
Closing Date: Open Until Filled
NATURE OF WORK
An MSA Project Manager is responsible for the overall, coordination, implementation, execution, control and completion of capital construction projects and programs ensuring consistency with agency strategy, commitments and goals. Plans, executes, and finalizes projects according to strict deadlines and within budget, which includes acquiring resources, supervising and coordinating the efforts of team members, and overseeing quality control throughout project completion.
DIFFERENTIATION
The Project Manager I (PM1) and the Project Manger II (PM2) are differentiated on the basis of degree of supervisory control exercised by the supervisor over these employees.    The Project Manager I is considered intermediate level and performs assigned duties under moderate to general supervision. The Project Manager II is considered proficient level and performs duties under administrative review or may at times perform the full range of duties under general supervision depending on the complexity of the specific duties being performed. The PM1 and PM2 are non-competitive/interchangeable classifications wherein advancement from intermediate level to the proficient level of work can occur without changing the overall function of the position.  Advancement to the Project Manager II level requires at least 18 months of satisfactory performance as a Project Manager I.
EXAMPLES OF WORK
(The duties listed below are intended as illustrations of various types of work that may be performed. The omission of specific statements or duties does not exclude them from the position if the work is similar, related, or a logical assignment to the position.)
Manages projects with budgets up to $20 million

Manages complicated projects with a high value to the State of Maryland

Supervises Assistant Project Managers on major capital projects; coaches, mentors, and motivates project team members and contractors

Provides briefings to the executive staff and the MSA Board of Directors

Acts as procurement officer if designated

Monitors and manages budget, schedule and quality control parameters

Reviews, negotiates, and provides recommendations for construction contracts, change orders and purchase orders

Reviews, negotiates, and provides recommendations for construction

Reviews, negotiates, and provides recommendations for

Proactively manages changes in project scope, including the identification of potential crises and development of contingency plans       

Participates in the negotiation of claims from contractors and consultants

Participates on selection committees for project procurements

Facilitates the definition of project scope, goals and deliverables

Defines project tasks and resource requirements

Presents reports defining project progress, problems, and solutions, and assessment of results

Performs other duties and functions appropriate to the position as assigned and required
KNOWLEDGE, SKILLS, ABILITIES AND KEY COMPETENCIES
(The following generally describes the knowledge, skills, and abilities that are required to enter the job or to be learned within a short period of time in order to successfully perform the assigned tasks.)
Strong knowledge of project management software

Ability to conform to shifting priorities, demands, and timelines through analytical and problem-solving capabilities

Ability to work both independently and in a collaborative team-oriented environment

Ability to elicit cooperation from upper management, clients, contractors, and other stakeholders

Ability to learn, understand, and apply new technologies

Ability to effectively prioritize and execute tasks in high-pressure and politically sensitive environments

Ability to execute project knowledge of project budget management

Ability to express self clearly and concisely, orally and in writing

Thorough knowledge of the principles, techniques and practices of management and construction supervision over various aspects of design and construction phases

Considerable knowledge of administrative principles and practices
Key competencies – Critical thinking and problem solving skills, adaptability, decision-making, communication skills, delegation, teamwork, planning and organizing, influencing and leading, stress tolerance, negotiation, conflict management.
GENERAL QUALIFICATIONS
Specific educational and experience requirements are set by this agency based on the essential job functions assigned to the position

Any combination of education and experience that would likely provide the knowledge, skills, abilities, and key competencies necessary to the management and operation of a major construction/renovation project is qualifying

Possession of a valid driver's license
PREFERRED QUALIFICATIONS
B.S. in Engineering or a combination of education and experience equivalent to seven (7) years in construction project management of which four (4) years should be experience in supervising/managing major capital projects
WORKING ENVIRONMENT AND PHYSICAL DEMANDS
(The conditions herein are representative of those that must be met by an employee to successfully perform the essential functions of this job. Reasonable accommodations may be made to enable individuals with disabilities to perform the essential job functions.)
Environment —Work may be performed in a standard office setting with frequent travel to worksite locations to perform project management. Employee may be required to be present indoors or outdoors in areas of extreme heat or cold. The noise level of the work environment is usually moderate but may be occasionally loud due to alarms, equipment noise, etc. Employee may be required to work extended hours including evenings and weekends.
Physical —Primary functions require sufficient physical ability and mobility to work in an office setting; to walk, stand, or sit for prolonged periods of time; to operate office equipment requiring repetitive hand movement and fine coordination including the use of computer keyboards; to operate a vehicle to travel to various locations; to operate and use specialized equipment; and to verbally communicate to exchange information. Work may also involve climbing ladders.
HOW TO APPLY:
Interested candidates must submit an MSA employment application via webform, e-mail or mail.
Option 1 (Preferred)— Visit MSA's website, www.mdstad.com, Apply For a Job and use the link at the bottom of the page to complete an electronic application.
Option 2 — Electronically send MSA application and any other necessary materials to employment@mdstad.com with the Announcement Number PM-022023 in the subject line.
Option 3 — Mail an MSA application to the following address:
Human Resources
Maryland Stadium Authority
Announcement Number PM-022023
333 W. Camden Street, Suite 500
Baltimore, Maryland  21201
Attn: Jocelyn Grogan-Jones
Resumes may accompany MSA's application; however, all sections of the application must be completed according to the instructions or it will not be considered.
If you are unable to apply on line, an application may be requested by calling 410-333-1560, or toll free 1-877-637-8234.  TTY users may call via the Maryland Relay Service.
As an equal opportunity employer, The Maryland Stadium Authority is committed to recruiting, retaining and promoting employees who are reflective of the State's diversity.
Next MSA Board of Directors Meeting
Tuesday, April 4, 2023, 12:00 p.m.
The Warehouse at Camden Yards
Executive Conference Room
333 W. Camden St., Suite 500
Baltimore, MD  21201
Agenda / Live Stream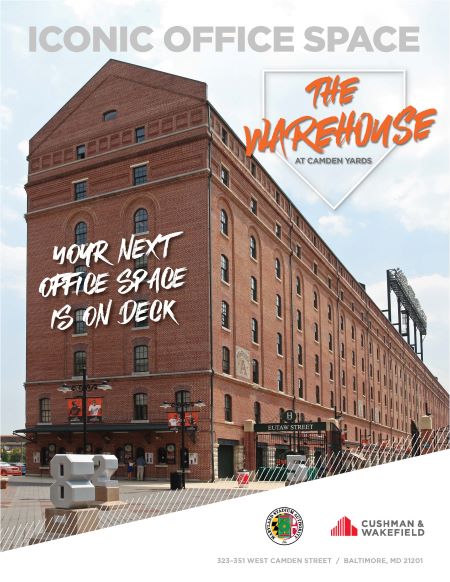 Warehouse at Camden Yards
Leasing Opportunities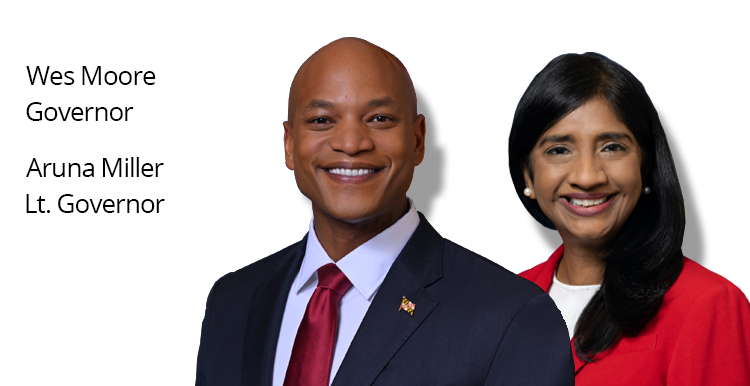 Human Trafficking
GET HELP
National Human Trafficking Hotline -- 24/7 Confidential
1-888-373-7888 | Text: 233733
For more information on human trafficking in Maryland click
here
.