Mon, 09/11/2023 - 05:02 pm
Announcement Number
POI-092023
Agency Division:  Capital Projects Development Group, Maryland Stadium Authority
Status: Full-time, Regular, Benefitted
Location: Camden Yards Sports Complex, Baltimore City, Maryland.
Hiring Range:  $78,709-$85,000 depending upon qualifications.  State salary rules may apply for promotions and transferees.
Closing Date: October 31, 2023
NATURE OF WORK
The MSA Procurement Officer I is the full performance level of professional work procuring equipment, services, construction, supplies, information technology, and other needs, which must be obtained through the competitive procurement process, negotiated procurement process, and other procurement methods. Employees in this classification are responsible for providing procurement technical interpretation, instruction, guidance and assistance according to State Procurement laws, procedures and regulations, as well as maintaining contracts by ensuring compliance with terms and conditions.
Employees in this classification may supervise lower level procurement, clerical and support staff.  Employees in this classification receive general supervision from a higher level agency executive.
EXAMPLES OF WORK
(The duties listed below are intended as illustrations of the various types of work that may be performed. The omission of specific statements or duties does not exclude them from the position if the work is similar, related, or a logical assignment to the position).
Assists State contract managers in proper contract management techniques and/or assists with or manages contracts after award;

Assists with reviewing and analyzing purchase requisitions and helps to determine the most appropriate procurement methods to use, such as negotiated awards, competitive sealed bidding, competitive sealed proposals, sole source or emergency in accordance with State Procurement laws, procedures and regulations;

Develops contract specifications including performance and acceptance standards, payment terms, contract management elements, contract modifications, contract renewals and advertisement requirements in accordance with State procurement procedures, laws and regulations for the procurement of all necessary services, supplies, maintenance and equipment;

Conducts pre-bid/pre-proposal conferences, site inspections, explains procurement requirements, establishes procurement procedures and schedules and participates in, and conducts offerors' discussions and contract negotiations;

Prepares minutes of pre-bid and pre-proposal conferences, addenda to Requests for Proposals (RFP) and Information for Bids (IFB) and answers written questions from potential bidders and offerors;

Examines bid proposals to determine issues of responsiveness and responsibility and/or the need for additional information;

Conducts bid openings for competitive procurements to determine whether offerors are reasonably qualified to be selected for award, and may recommend proposals for awards;

Assists with or conducts debriefings;

Negotiates the most favorable prices, terms and conditions for noncompetitive sole source and emergency procurements and resolves issues with contractors regarding price, delivery, and terms;

Researches materials and provides testimony regarding Board of Public Works items;

Provides testimony in bid protest disputes; Evaluates contractor's performance against terms and conditions of contracts and recommends corrective action such as the application of damages, withholding of payment or termination of contract;

Confers with Attorney General's Office regarding bid irregularities, contract disputes, protests or appeals and Public Information Act requests;

Manages the advertisement of procurement opportunities, distributes specifications to vendors, conducts vendor conferences, receives and secures bid or proposals, oversees the evaluation process and contract award;

Assembles statistical and narrative data and prepares reports for use in evaluating procurement activity and performance measurement;

Verifies Certificates of Insurance, Bonds or references for compliance with contract requirements;

Verifies Minority Business Enterprise (MBE) participation;

Implements new and revised fiscal policies, procedures and standards to capture complex procurement costs;

May provide advice and guidance to paraprofessional support staff;

Performs other duties and functions appropriate to the position as assigned and\required.
KNOWLEDGE, SKILLS AND ABILITIES
(The following generally describes the knowledge, skills, and abilities that are required to enter the job or to be learned within a short period of time in order to successfully perform the assigned tasks).
Knowledge of the theories, principles and practices of public procurement administration;

Knowledge of government procurement laws, regulations and policies;

Knowledge of contract and specification writing techniques;

Skill in using computers and appropriate software to prepare contracts, specifications and procurement documents;
Skill in reviewing procurement contracts for compliance with State laws and regulations;

Skill in providing guidance and training to agency staff in contract or procurement laws, regulations, policies and procedures;

Ability to use the ADPICS portion of FMIS;

Ability to prepare accurate and complete contracting and purchasing documents;

Ability to conduct pre-bid conferences and explain procurement regulations and procedures;

Ability to work and complete assignments under strict guidelines;

Ability to communicate effectively with all levels of officials and contractors both inside and outside the agency.
GENERAL REQUIREMENTS
(Any combination of education and experience that would likely provide the knowledge, skills, and abilities is qualifying).
Specific educational and experience requirements are set by the agency based on the essential job functions assigned to the position. Special Requirements; and recruitment and testing procedures are set by the agency.
Note:  Using the KSAs and Preferred Qualifications as evaluation criteria, it is required that the MSA Executive Director or his/her designee pre-qualify any potential candidates prior to consideration for interview or placement in the classification.
PREFFERED QUALIFICATIONS
BS degree in a related field (e.g. Business Administration).  Three (3) years of directly related experience in a contracting and procurement environment.
Notes:
1. Candidates may substitute professional or paraprofessional contract management or procurement experience on a year-for-year basis for the required education.
2. Candidates may substitute additional graduate education at an accredited college or university at the rate of thirty credit hours for each year of the required experience.
3. Candidates may substitute the following written certifications obtained through passing an examination: Certified Public Manager from the National Association of Purchasing Management; Certified Professional Contracts Manager from the National Contract Management Association; Certified Public Purchasing Officer or Certified Professional Public Buyer from the Universal Public Purchasing Certification Council (National Institute of Governmental Purchasing, Inc. or National Association of State Purchasing Officers) for the required education.
LICENSES, REGISTRATIONS, AND CERTIFICATIONS
Employees in this classification may be assigned duties which require the operation of a motor vehicle.  Employees assigned such duties will be required to possess a motor vehicle operator's license valid in the State of Maryland.
Employees in this classification who have not already done so must obtain and possess certification as a Procurement Professional Certification from the Maryland Department of General Services within one year of appointment.
WORKING ENVIRONMENT AND PHYSICAL DEMANDS
(The conditions herein are representative of those that must be met by an employee to successfully perform the essential functions of this job.  Reasonable accommodations may be made to enable individuals with disabilities to perform the essential job functions).
Environment

—Work may be performed in a standard office setting with periodic travel to worksite locations to perform assigned projects and tasks.  The noise level of the work environment is usually low but may be occasionally loud due to alarms, equipment noise, etc.  Employee may be required to work extended hours including evenings and weekends.

Physical

—Primary functions require sufficient physical ability and mobility to work in an office setting; to walk, stand, or sit for prolonged periods of time; to operate office equipment requiring repetitive hand movement and fine coordination including the use of computer keyboards; to operate a vehicle to travel to various locations; and to verbally communicate to exchange information.
HOW TO APPLY:
Interested candidates must submit an MSA employment application electronically, via mail or e-mail.
Option 1 (Preferred)—Visit MSA's website, www.mdstad.com, Apply For a Job and use the link at the bottom of the page to complete an electronic application.
Option 2—Electronically send application and any other necessary materials to employment@mdstad.com with the Announcement Number POI-092023 in the subject line.
Option 3—Mail an MSA application to the following address:
Human Resources
Maryland Stadium Authority
Attention: Announcement Number POI-092023
333 W. Camden Street, Suite 500
Baltimore, Maryland  21201
Current MSA employees applying for this position may complete the Internal Job Application and email the application along with other necessary materials to employment@mdstad.com.
Resumes may accompany MSA's application; however, all sections of the application must be completed according to the instructions or it will not be considered.
If you are unable to apply on line, an application may be requested by calling 410-333-1560 (Toll free 1-877-637-8234).
As an equal opportunity employer, The Maryland Stadium Authority is committed to recruiting, retaining and promoting employees who are reflective of the State's diversity.
Next MSA Board of Directors Meeting
Tuesday, October 3, 2023, 12:00 p.m.
The Warehouse at Camden Yards
Executive or Conference Room 1
333 W. Camden St., Suite 500
Baltimore, MD  21201
Agenda / Live Stream

Maryland Stadium Authority, Governor Moore and the Baltimore Orioles Agree on Terms to Keep the Team in Baltimore for 30 Years and Revitalize Downtown Baltimore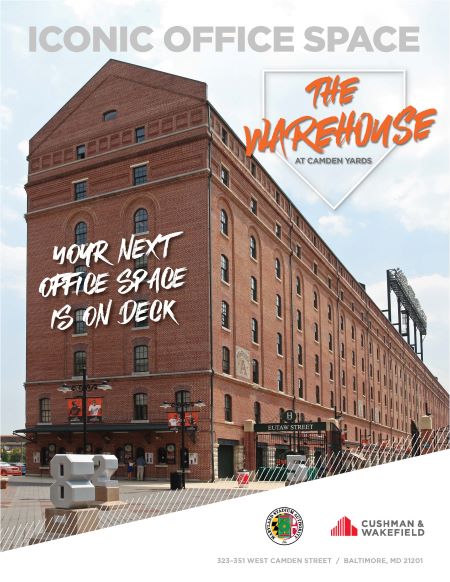 Warehouse at Camden Yards
Leasing Opportunities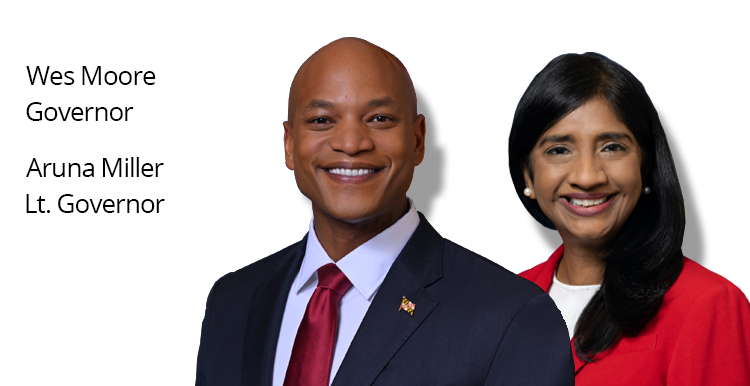 Human Trafficking
GET HELP
National Human Trafficking Hotline -- 24/7 Confidential
1-888-373-7888 | Text: 233733
For more information on human trafficking in Maryland click
here
.