Fri, 07/30/2021 - 03:47 pm
Announcement Number
TechElec-2021
Announcement Number: TechElec-2021
Division:  Facilities Management
Status: Full-time, Regular, Benefitted
Location: Camden Yards Sports Complex, Baltimore City, Maryland.
Hiring Range:  $53,600+ depending upon qualifications.  State salary rules may apply for promotions and transferees.
Closing Date: Open Until Filled.
NATURE OF WORK
The MSA Maintenance Senior Technician (Electrical) is the advanced level of work in the electrical trade.  An employee in this class is required to perform maintenance tasks, such as preventative maintenance, improvements and repairs to buildings, fixtures, fire alarm systems and electrical equipment.  Although the work does not involve the supervision of other employees, the employee on occasion may be required to provide guidance and direction to other unskilled or skilled maintenance workers. 
Employees receive general direction* from a Facilities Assistant Manager or other designated higher-level maintenance staff.  Employees may be required to work in areas of extreme heat or cold and may be required to lift heavy objects, such as furniture or equipment.
EXAMPLES OF WORK
(The duties listed below are illustrations of various types of work that may be performed.  The omission of specific statements or duties does not exclude them from the position if the work is similar, related, or a logical assignment to the position.  Incumbents in the position are expected to perform all of the duties described below).
Makes repairs and alterations to equipment and building electrical infrastructures.

Install and maintain wiring, control, and lighting systems.  Inspect electrical components, such as transformers and circuit breakers.  Identify electrical problems using a variety of testing devices.  Repair or replace wiring, equipment, or fixtures using hand tools and power tools.

Test, maintain and repair fire safety and security systems, such as fire alarms and suppression systems that ensure the safety of occupants.

Performs other duties and functions appropriate to the position as assigned and required.

            
KNOWLEDGE, SKILLS AND ABILITIES
(The following generally describes the knowledge, skills, and abilities that are required to enter the job or to be learned within a short period of time in order to successfully perform the assigned tasks).
Skill in applying the techniques and practices utilized in the electrical trade;

Skill in the use of electrical trade tools and equipment to include test equipment, benders and small hand tools.

Skill in the use of common maintenance tools and equipment, such as wrenches, screwdrivers, hammers, levels, shovels and saws;

Ability to perform arithmetic computations;

Ability to follow instructions;

Ability to prepare reports;

Ability to schedule work;

Ability to make rough estimates of time and material needed to complete a project;

Must have basic computer skills and knowledge of Microsoft Word, Microsoft Excel, Google and CMMS

Must have knowledge of fire alarm system programs, i.e. Siemens
WORKING ENVIRONMENT AND PHYSICAL DEMANDS

 
(The conditions herein are representative of those that must be met by an employee to successfully perform the essential functions of this job.  Reasonable accommodations may be made to enable individuals with disabilities to perform the essential job functions).
Environment

- Work may be performed in a standard office setting with frequent travel to CYSC locations to perform departmental activities in response to urgent requests or critical incidents.  Employee may be required to work indoors or outdoors in areas of extreme heat or cold.  The noise level of the work environment is usually moderate but may be occasionally loud due to alarms, equipment noise, etc. Employee is subject to emergency call-out at any time and may be required to work extended hours including evenings and weekends.  Work may be performed at extreme heights (i.e. approximately 15 stories above ground) or within confined spaces.

Physical

- Primary functions require sufficient physical ability and mobility to work in an office setting and to participate in urgent and/or emergency response situations; to walk, stand, or sit for prolonged periods of time; to occasionally stoop, bend, kneel, crouch, reach and twist; to lift, carry, push, and/or pull moderate to heavy amounts of weight up to 50 pounds; to operate a vehicle to travel to various locations; to operate and use specialized equipment; and to verbally communicate to exchange information.  Work may involve climbing ladders.
GENERAL REQUIREMENTS 
Education:  High School diploma or GED certification. 
Experience:  Five (5) years of experience in the electrical trade.
Notes:
Graduation from an accredited vocational or technical school with a major in Electrical Maintenance or a related field may be substituted for the required experience.

Candidates may substitute U.S. Armed Forces military service experience as a non-commissioned offer in utilities repair classifications or construction and engineering specialty codes on a year-for-year basis for the required experience.

           
LICENSES, REGISTRATIONS AND CERTIFICATIONS
Employees in this classification may be assigned duties which require the operation of a motor vehicle. Employees assigned such duties will be required to possess a motor vehicle operator's license valid in the State of Maryland. 
*Definition: General Direction – Assignments are made in terms of broad practice, precedents, policies and goals.  Work may be reviewed for fulfillment of program objectives and conformance with departmental policy or practice.
HOW TO APPLY  
Interested candidates must submit an MSA employment application via mail or e-mail:
Option 1 (Preferred): Visit MSA's website, www.mdstad.com, Apply for a Job and use the link at the bottom of the page to complete an electronic application.
Option 2:  Electronically send application and any other necessary materials to employment@mdstad.com with the Announcement Number TechElec-2021 in the subject line.
Resumes may accompany MSA's application; however, all sections of the application must be completed according to the instructions or it will not be considered.
Applications may also be downloaded by accessing website http://www.mdstad.com/pdf/MSAApplicationfillable.pdf or obtained by calling 410333-1560 (toll free 1-877-637-8234).  TTY users call via the Maryland Relay Service.
As an equal opportunity employer, The Maryland Stadium Authority is committed to recruiting, retaining and promoting employees who are reflective of the State's diversity.
Next MSA Board of Directors Meeting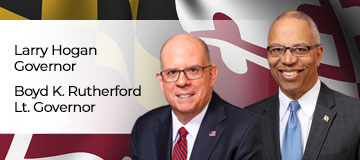 Human Trafficking
GET HELP
National Human Trafficking Hotline -- 24/7 Confidential
1-888-373-7888 | Text: 233733
For more information on human trafficking in Maryland click
here
.