Thu, 02/21/2019 - 04:19 pm
Announcement Number
MaintPlanner - 2019
Status: Full-time, Regular, Benefitted, Exempt
Hiring Range: $70,000 + depending upon qualifications. State salary rules may apply for promotions and transferees.
Division: Facilities Management
Location: Camden Yards Sports Complex (CYSC), Baltimore, MD
Closing Date: April 1, 2019
NATURE OF WORK:
This position is to assist the Facilities Management group in facilities maintenance work through a comprehensive complex maintenance and repair program involving the inspection of systems and utilities related to the maintenance of buildings and grounds.
The person in this position plans and controls the work within the facilities and assigns priorities. The incumbent will be responsible for coordinating, planning, scheduling and administration of work with the Building Managers regarding facility maintenance, staffing, energy usage and preventive maintenance.  The employee in this position will receive general direction from the Director of the Sports Complex Facility or other designated higher-level management staff.
EXAMPLES OF WORK:
(The duties listed below are intended as illustrations of the various types of work that may be performed.  The omission of specific statements or duties does not exclude them from the position if the work is similar, related, or a logical assignment to the position).
Direct and coordinate all activities of the implementation of the Maryland Stadium Authority's Comprehensive Maintenance and Repair Program.
Analyze agency energy utilization reports and preventive maintenance reports for maintenance programs throughout the complex, make recommendation(s) for increasing the economy or efficiency within these programs;
Act as a liaison between the Director of the Sports Complex Facility and the Building Managers and department heads for discussions of maintenance-engineering concepts;
Establish program goals, standards and controls to meet program objectives;
Keep abreast of technical information dealing with the maintenance and energy conservation of building systems, advise and alert the Director of the Sports Complex Facility of potential maintenance problems, and serve as a resource for the resolution of those problem(s);
Develop short and long-range plans for program operations and resources;
Develop and supervise the preparation and presentation of maintenance trainings.
Provides technical and managerial assistance to the Director of the Sports Complex Facility during the development of budget targets and during the review of budget submissions of maintenance operating budgets;
May prepare, monitor and manage Requests for Proposals for maintenance projects;
Work closely with Storeroom staff to insure the necessary materials are available when required to complete planned tasks;
Plan, schedule and monitor projects assigned to Maintenance Technicians to ensure the prompt and efficient completion of work;
Performs other related duties.
KNOWLEDGE, SKILLS, AND ABILITIES AND KEY COMPETENCIES:
(The following generally describes the knowledge, skills, and abilities that are required to enter the job or to be learned within a short period of time in order to successfully perform the assigned tasks).
Ability to coordinate with building managers and department heads in the completion of assigned works and projects within the periods established, and his ability to adapt scheduling to changing conditions;
Ability to utilize and navigate a computerized maintenance management system (CMMS);
Knowledge of the methods, materials, techniques and principles used in the installation, repair, testing and maintenance of equipment, systems and control devices;
Knowledge of the hazards of and precautions required in the safe operation of systems and equipment;
Knowledge of applicable safety regulations, rules, laws and standards;
Knowledge in performing complex and routine preventive maintenance on systems, equipment and machinery;
Skill in reviewing and understanding blueprints, diagrams and schematics;
Skill in the use of trade tools and equipment utilized in the respective trade areas, such as in plumbing the use of plungers, pipe wrenches, welding equipment, drain rotors and small hand tools;
Skill in applying the techniques and practices utilized in one or more of the following trades: electricity, plumbing, steam fitting, heating, refrigeration, ventilation, and air-conditioning;
Ability to perform basic arithmetic computations;
Ability to comprehend and follow instructions and directions;
Ability to prepare sketches, diagrams and specifications;
Ability to complete and maintain work orders, maintenance and repair logs and other forms;
Ability to estimate the time, materials and staff required to complete a project;
Ability to communicate effectively with staff, administrators and the general public.
WORKING ENVIRONMENT AND PHYSICAL DEMANDS:
(The conditions herein are representative of those that must be met by an employee to successfully perform the essential functions of this job.  Reasonable accommodations may be made to enable individuals with disabilities to perform the essential job functions).
Environment — Work may be performed in a standard office setting with some travel to various locations to attend meetings or inspect and perform departmental activities in response to emergency scenes or critical incidents: Employee may be required to work indoors or outdoors in areas of extreme heat or cold. The noise level of the work environment is usually moderate but may be occasionally loud due to alarms, equipment noise, etc. Employee is subject to emergency call-out at any time and may be required to work extended work hours including evenings and weekends. Work may be performed at extreme heights (e.g., approximately 15 stories above ground) or within confined spaces.
Physical —  Primary functions require sufficient physical ability and mobility to work in an office setting and to participate in emergency response situations; to walk, stand, or sit for prolonged periods of time; to occasionally stoop, bend, kneel, crouch, reach, and twist; to lift, carry, push, and/or pull moderate to heavy amounts of weight up to 50 pounds; to operate a vehicle to travel to various locations; to operate and use specialized equipment; and verbally communicate to exchange information.
Equipment — The work may require the use of protective equipment such as safety goggles, face shields and gloves when drilling into metal, masonry or concrete; masks and respirators when working around asbestos; and insulated rubber gloves and sleeves when working around high voltage lines.
GENERAL QUALIFICATIONS:
Education:  Graduation from an accredited high school or possession of a high school equivalency certificate. 
Experience:  Three years of experience in the comprehensive review and implementation of buildings and grounds maintenance and repair programs including cost analysis, development of maintenance of standards and specifications, energy usage analysis and identification of energy consumption problems, scheduling, staffing and alternative systems or methods review, and the management of construction or maintenance projects.
  Notes:
Special consideration given to applicants who have graduated from an accredited vocational or technical high school with a major in Building Maintenance or a related field.
Candidates may substitute U.S. Armed Forces military service experience as a non-commissioned officer in utilities repair classifications or construction and engineering specialty codes in any combination of maintenance trades, on a year-for-year basis for the required experience.
 
LICENSES, REGISTRATIONS AND CERTIFICATIONS:
Employees in this classification may be assigned duties that require the operation of a motor vehicle. Employees assigned such duties will be required to possess a motor vehicle operator's license valid in the State of Maryland.
---
HOW TO APPLY:
Interested candidates must submit an MSA employment application to:
Option 1 (preferred): Click the Apply For Job button at the bottom of this page
Option 2:  Electronically send application and any other necessary materials to employment@mdstad.com with the Announcement Number MaintPlanner - 2019 in the subject line.
Option 3:  Mail an MSA application to the following address:
Human Resources Department
Maryland Stadium Authority
Attention: Announcement Number- MaintPlanner - 2019
333 W. Camden Street, Suite 500
Baltimore, Maryland 21201
Applications and any relevant attachments must be received or postmarked by 5:00 pm on the closing date of Monday, April 1, 2019.
Resumes may accompany MSA's application; however, all sections of the application must be completed according to the instructions or it will not be considered.
As an equal opportunity employer, The Maryland Stadium Authority is committed to recruiting, retaining and promoting employees who are reflective of the State's diversity.
Next MSA Board of Directors Meeting
Monday, April 1, 2019, 8:00AM
Thursday, April 4, 2019, 12:00PM
Warehouse at Camden Yards
Executive Conference Room
333 W. Camden St., Suite 500
Baltimore, MD  21201
Meeting notice current as of 3/20/2019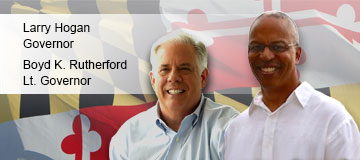 Human Trafficking
GET HELP
National Human Trafficking Hotline -- 24/7 Confidential
1-888-373-7888 | Text: 233733
For more information on human trafficking in Maryland click
here
.