Tue, 08/31/2021 - 09:25 am
Announcement Number
LOCK-082021
Announcement Number: Lock-082021
Department: Public Safety & Security
Status: Contractual, Part-time
Location: Camden Yards Sports Complex, Baltimore City, Maryland
Hourly Rate:  $20.00 - $25.00 depending on qualifications
Closing Date: October 1, 2021
The Camden Yards Sports Complex is an amazing 85-acre sports and entertainment destination in the heart of downtown Baltimore, just minutes from the Inner Harbor. The complex is home to two best-in-class professional sports venues, Oriole Park at Camden Yards and M&T Bank Stadium, as well as the iconic Warehouse and historic Camden Station.
NATURE OF WORK 
This is a contractual position responsible for ensuring the safety and security of visitors to the Camden Yards Sports Complex during National Football League (NFL) games, Major League Baseball (MLB) games and other special events. Selected applicants will be expected to provide unparalleled security services while exhibiting exceptional customer service and communication skills. Work hours vary and will require evenings, weekends and holidays in accordance with the home game schedules of the Baltimore Ravens and Baltimore Orioles.  Multiple candidates will be selected for this position.  
EXAMPLES OF WORK
(The duties listed below are illustrations of various types of work that may be performed. The omission of specific statements or duties does not exclude them from the position if the work is similar, related, or a logical assignment to the position. Incumbents in the position are expected to perform all of the duties described below).
Interprets Master Keying Guide; uses appropriate discretion and special knowledge of lock systems to preserve the integrity of the complex's master key system while meeting operational requests.

Installs, services, and repairs various types of locks and security devices.

Installs and repairs door locks, hardware and closing fixtures on new and existing doors

Disassembles locks; repairs and replaces worn tumblers, springs, and other parts.

Cuts new or duplicate keys and stamps with identification.

Keeps accurate and up-to-date records on key and lock inventories, keys issued and work performed

Ensures proper care in the use and maintenance of equipment and supplies; promotes continuous improvement of workplace safety and environmental practices.

Troubleshoots, repairs, and maintains both mechanical locking and electronic key card systems.

Performs miscellaneous job-related duties as assigned.
MINIMUM QUALIFICATIONS
Possession of a valid driver's license

High school diploma or GED

At least five years' experience as a journey-level locksmith in a commercial or industrial setting.

Experience working with ASSA ABLOY mechanical and electrified locksets is desired.

Excellent oral and written communication skills with the ability to interact effectively with guests and staff

Meet performance standards including attendance and punctuality

Successfully pass background screening including criminal record checks (local, state and federal)
PREFFERED QUALIFICATIONS
Demonstrated evidence of the ability to comply with applicable NFPA, ADA, and IBC standards

Ability to cut and issue keys, re-key, install and repair locks and hardware

Ability to interpret, implement, and maintain pre-defined master key systems

Ability to use hand and power tools applicable to trade

Ability to make administrative/procedural decisions and judgments

Ability to install, troubleshoot, and repair both mechanical locking and electronic access control devices

Ability to read, understand, follow, and enforce safety procedures

Skill in utilizing building security and lock systems and procedures
WORKING ENVIRONMENT AND PHYSICAL DEMANDS
(The conditions herein are representative of those that must be met by an employee to successfully perform the essential functions of this job. Reasonable accommodations may be made to enable individuals with disabilities to perform the essential job functions).
Environment — Employee may be required to work outdoors in various weather elements such as extreme heat or cold, rain, ice or snow. The noise level of the work environment is usually moderate but may be occasionally loud due to alarms, equipment noise, games and celebration noises, etc. Employee must be available for work during evenings, weekends, and holidays based on work demands and event schedule.
Physical — Primary functions require sufficient physical ability and mobility to work in an office setting and to participate in urgent and/or emergency response situations; to walk or stand for prolonged periods of time, a minimum of 5 hours with limited assistance; to occasionally stoop, bend, kneel, crouch, reach, and twist; to lift, carry, push, and/or pull moderate to heavy amounts of weight up to 50 pounds; to operate office equipment requiring repetitive hand movement and fine coordination including the use of computer keyboards; to operate an electric or gas vehicle to travel to various locations; to operate and use specialized equipment; and to verbally communicate to exchange information.
HOW TO APPLY 
Interested candidates must submit an MSA employment application via mail or e-mail.
Option 1 (Preferred)—Visit MSA's website, www.mdstad.com, Apply For a Job and use the link at the bottom of the page to complete an electronic application.
Option 2 – Electronically send application and any other necessary materials to employment@mdstad.com with the Announcement Number Lock-082021 in the subject line.
Option 3 – Mail an MSA application to the following address:
Human Resources
Maryland Stadium Authority
Attention: Announcement Number Lock-082021
333 W. Camden Street, Suite 500
Baltimore, Maryland  21201
Resumes may accompany MSA's application; however, all sections of the application must be completed according to the instructions or it will not be considered.
If you are unable to apply on line, an application may be requested by calling 410-333-1560 (Toll free 1-877-637-8234).
As an equal opportunity employer, The Maryland Stadium Authority is committed to recruiting, retaining and promoting employees who are reflective of the State's diversity.
Next MSA Board of Directors Meeting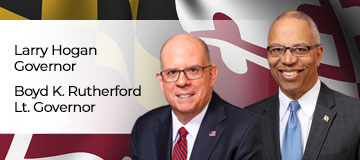 Human Trafficking
GET HELP
National Human Trafficking Hotline -- 24/7 Confidential
1-888-373-7888 | Text: 233733
For more information on human trafficking in Maryland click
here
.