Thu, 06/06/2019 - 09:44 am
Announcement Number
PROINTERN-062019
Agency Division: Procurement
Location: Baltimore, MD
Hiring Range: $12.00 per hour
Status: Contractual, Part-time
Closing Date: Open until filled
NATURE OF WORK:
The Intern will work closely with highly skilled, professional team managers within the Procurement Group. Day-to-day responsibilities include, but are not limited to electronic management of procurement documents/files, invoice tracking, and shadowing team members. The Intern observes and assists as requested by an assigned project leader.
WORK HOURS:
This position requires a flexible work schedule during normal business hours approximately 20 hours per week between Monday and Friday.
EXAMPLES OF WORK:
(The duties listed below are intended as illustrations of the various types of work that may be performed.  The omission of specific statements or duties does not exclude them from the position if the work is similar, related, or a logical assignment to the position).
Completes assignments as indicated in the intern training plan.
Enter and maintain contract details in the Aware Manager database for document control and tracking
Assists with contract document coordination and signature requests. This may entail sending the contract electronically and/or FedEx, keeping project documents organized, and distributing documents to internal and external parties.
Assists in the preparation of bid proposals, etc. This may entail scanning documents, researching trades and validating numbers.
Assist in the preparation of meeting minutes, expandable file labeling, numbering indexes.
Assists in document review, packing and storing of fiscal year and moving banker boxes to storage. Document organization is critical.
Assists in ensuring MBE compliance. Contracts are logged into the B2Gnow software and updated when change orders are approved.
Performs all assigned tasks thoroughly and completely that are requested by supervisors.
KNOWLEDGE, SKILLS AND ABILITIES:
(The following generally describes the knowledge, skills, and abilities that are required to enter the job or to be learned within a short period of time in order to successfully perform the assigned tasks).
Knowledge of databases and project tracking software. 
Ability to apply planning and scheduling techniques.
Ability to follow directions given by his/her supervisor exactly as requested.
Ability to comply with all company/organization and departmental policies and procedures.
Experience with Microsoft Word, Excel, and Google.
Ability to adhere to necessary safety rules and regulations.
MINIMUM QUALIFICATIONS
(Specific educational and experience requirements are set by this agency based on the essential job functions assigned to the position. Any combination of education and experience that would likely provide the knowledge, skills, abilities, and key competencies necessary to the management and execution of tasks is qualifying.)
Education:  Completion of the 11th grade at an accredited high school
Experience:  No experience required
WORKING ENVIRONMENT AND PHYSICAL DEMANDS:
(The conditions herein are representative of those that must be met by an employee to successfully perform the essential functions of this job. Reasonable accommodations may be made to enable individuals with disabilities to perform the essential job functions.)
Environment —Work may be performed in a standard office setting with periodic travel to worksite locations to perform departmental activities.  The noise level of the work environment is usually moderate but may be occasionally loud due to alarms, equipment noise, etc.  On occasion, employee may be required to work extended hours.
Physical —Primary functions require sufficient physical ability and mobility to work in an office setting; to walk, stand, or sit for prolonged periods of time; to operate office equipment requiring repetitive hand movement and fine coordination including the use of computer keyboards; to operate a vehicle to travel to various locations; to operate and use specialized equipment; and to verbally communicate to exchange information.
---
HOW TO APPLY:
Interested candidates must submit an MSA employment application via webform, e-mail or mail.
Option 1 (Preferred)—Use the link at the bottom of the page to complete an electronic application (on mdstad.com)
Option 2 - Electronically send application and any other necessary materials to employment@mdstad.com with the Announcement Number PROINTERN-062019 in the subject line.
Option 3 - Mail an MSA application to the following address:
Human Resources
Maryland Stadium Authority
Attention: Announcement Number PROINTERN-062019
333 W. Camden Street, Suite 500
Baltimore, Maryland  21201
Resumes may accompany MSA's application; however, all sections of the application must be completed according to the instructions or it will not be considered.
If you are unable to apply on line, an application may be requested by calling 410-333-1560, or toll free 1-877-637-8234.   TTY users may call via the Maryland Relay Service.
As an equal opportunity employer, The Maryland Stadium Authority is committed to recruiting, retaining and promoting employees who are reflective of the State's diversity.
Next MSA Board of Directors Meeting
Tuesday, July 9, 2019, 12:00PM
Warehouse at Camden Yards
Executive Conference Room
333 W. Camden St., Suite 500
Baltimore, MD  21201
Meeting notice current as of 6/18/2019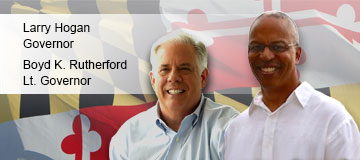 Human Trafficking
GET HELP
National Human Trafficking Hotline -- 24/7 Confidential
1-888-373-7888 | Text: 233733
For more information on human trafficking in Maryland click
here
.