Wed, 08/18/2021 - 12:00 pm
Announcement Number
AV TECH 08-21
Announcement Number: AV TECH 08-21
Agency Division: Facilities Management/ IT and Communications Department
Location: Camden Yards Sports Complex, Baltimore, MD
Hiring Range: $18.00 - $25.00 per hour (Commensurate with experience and qualifications)
Status: Contractual, Part-time
Work Hours: Hours for the position will be flexible based on needs of the facility and expected business levels and will include weekends, AM/PM shifts and holidays.
Typical Night Baseball Game Schedule, 3:00 PM to 9:00 PM, or later for special events.  Typical Day Baseball Game Schedule, 8:00 AM to 2:30 PM, or later for special events.  Typical Football Game Schedule, 8 AM to 5:30 PM, or shifted later for national broadcasts.
Reports To:     Technical Manager
Closing Date: Open Until Filled
SUMMARY
Position is responsible for providing general video and audio technical support during scheduled events. This includes responding to audio/video-related trouble calls in the seating bowl, suites and Scoreboard Control Room.  Position is also responsible for performing audiovisual system checks of the facility before gates opening following a pre-prescribed checklist, and responding to broadcast media-related technical issues.  Actively monitor ballpark information systems throughout the public areas of the park and report issues. This is a technical as well as customer service position.
REPRESENTATIVE EXAMPLES OF DUTIES
(The duties listed below are illustrations of various types of work that may be performed.  The omission of specific statements or duties does not exclude them from the position if the work is similar, related, or a logical assignment to the position.  Incumbents in the position are expected to perform all of the duties described below).
Check all concourse, suite and terrace box TV's for functionality and correct channeling.

Pre-game sound level check for seating bowl, concourses, restrooms and premium areas.

Check non-standard camera positions for safe cable routing.

Check video and audio feeds from TV truck.

Respond to trouble calls related to AV systems as requested.

Performs other related duties as required and assigned.
GENERAL QUALIFICATIONS
Specific educational and experience requirements are set by this agency based on the essential job functions assigned to the position.  Any combination of education and experience that would likely provide the necessary knowledge, skills, and abilities is qualifying.
MINIMUM QUALIFICATIONS REQUIRED
Must be 18 years of age or older and possess a high school diploma or equivalent.

Possess post high school training in technical-related disciplines with three (3) years of relevant work experience.

Recent work experience in live event engineering environment is preferred.
OTHER REQUIREMENTS
Must have the ability to work a minimum of one game per home stand during the baseball season, or minimum three (3) games during the football season.

Must be able to pass an Individual Background Check for Employment Purposes.
KNOWLEDGE, SKILLS, AND ABILITIES
(The following generally describes the knowledge, skills, and abilities that are required to enter the job or to be learned within a short period of time in order to successfully perform the assigned tasks).
General video and audio technical skills in a live presentation (preferably sports) environment.

Ability to utilize tools, follow directions, maintain tempo, recognize quality, problem solve, exhibit teamwork, use interpersonal skills, and work safely. 

Must be customer service oriented with excellent verbal and written communication skills, have a strong ability to multi task with proven detail orientation.

Ability to successfully work within a team environment as well as autonomously.

Ability to walk, bend, stoop, and climb ladders and lift (up to 50 lbs.) repetitively and for extended periods of time.
WORKING ENVIRONMENT AND PHYSICAL DEMANDS
(The conditions herein are representative of those that must be met by an employee to successfully perform the essential functions of this job. Reasonable accommodations may be made to enable individuals with disabilities to perform the essential job functions).
Environment —Work may be performed in a standard stadium setting with frequent travel to CYSEC locations to perform departmental activities in response to urgent requests or critical incidents.  Employee may be required to work indoors or outdoors in areas of extreme heat or cold, and may be exposed to moderate exposure to unusual elements, such as extreme temperatures, dirt, dust, fumes, smoke, unpleasant odors, and/or loud noises.  The noise level of the work environment is usually moderate but may be consistently loud as in an outdoor professional sports venue.  Employee is subject to emergency call-out at any time and may be required to work extended hours including evenings and weekends.  Work is occasionally performed at extreme heights or within confined spaces.
Physical —Primary functions require sufficient physical ability and mobility to work in an stadium setting and to participate in urgent and/or emergency response situations for on average about six (6) hours a day; to walk, stand, or sit for prolonged periods of time; to climb stairs and multiple types of ladders, to occasionally stoop, bend, kneel, crouch, reach, and twist; to lift, carry, push, and/or pull moderate to heavy amounts of weight up to 50 pounds; to operate office equipment requiring repetitive hand movement and fine coordination including the use of computer keyboards; to operate a vehicle to travel to various locations; to operate and use specialized equipment; and to verbally communicate to exchange information.
NOTES
Event Essential Employees:  Incumbents are considered "Event Essential Employees" whose duties require that they report for work at a scheduled event and remain at the work site throughout the duration of the event or scheduled work time.  Unpaid meal breaks are mandatory for shifts longer than 6 hours.  Compensated "down time" may occur during some events, wherein employees are required to remain on the premises to respond to on-site incidents, monitor work and event locations, and maintain a presence for public safety and security.
Uniforms:  Incumbents will be provided a work uniform top and badge that identifies them as an MSA employee.  Incumbents will be required to provide and wear long khaki colored pants, non-specialty safety-toe protective footwear (including steel-toe shoes or steel-toe boots) and all other ordinary clothing or other items used solely for protection from routine weather conditions such as winter coats, gloves, parkas, raincoats, rubber boots, hats, sunglasses and sunscreen.
HOW TO APPLY
Interested candidates must submit an MSA employment application via webform or email.
Option 1 (Preferred)—Visit MSA's website, www.mdstad.com, Apply For a Job and use the link at the bottom of the page to complete an electronic application.
Option 2 - Electronically send application and any other necessary materials to employment@mdstad.com with the Announcement Number AV Tech 08-21 in the subject line.
Resumes may accompany MSA's application; however, all sections of the application must be completed according to the instructions or it will not be considered.
If you are unable to apply on line, an application may be requested by calling 410-333-1560, or toll free 1-877-637-8234.   TTY users may call via the Maryland Relay Service.
As an equal opportunity employer, The Maryland Stadium Authority is committed to recruiting, retaining and promoting employees who are reflective of the State's diversity.
Next MSA Board of Directors Meeting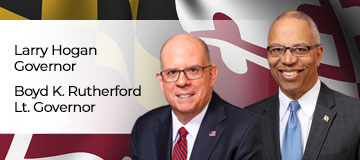 Human Trafficking
GET HELP
National Human Trafficking Hotline -- 24/7 Confidential
1-888-373-7888 | Text: 233733
For more information on human trafficking in Maryland click
here
.