Mon, 06/10/2019 - 09:22 am
Announcement Number
AV TECH 06-19
NATURE OF WORK:
This is technical work in the field of audio-visual communications.  An employee in this classification is primarily responsible for maintaining all of the video, audio, telecommunications, and scoreboard equipment owned and maintained by the Maryland Stadium Authority (MSA) at the Camden Yards Sports Complex. This includes, but is not limited to, digital video and IP-based control rooms, large-scale LED video boards, distributed sound system and sound control equipment, HD MATV/cable television system, voice and data equipment, cabling/wire systems (including broadcast fiber applications), data management and networking for described display and information systems.  Employees in this classification do not supervise.
WORK HOURS:
The position is required to work a flexible schedule, including but not limited to evenings, weekends, and holidays based on work demands and event schedules of the Baltimore Orioles and Baltimore Ravens.
EXAMPLES OF WORK:
(The duties listed below are intended as illustrations of the various types of work that may be performed.  The omission of specific statements or duties does not exclude them from the position if the work is similar, related, or a logical assignment to the position).
Attends to audio/visual duties during sporting events and special events as scheduled.

Maintains, diagnoses, and repairs the HDSDI and IP control room equipment, display equipment and HD distribution equipment at first class major league sports facilities.    

Maintains, diagnoses, and repairs distributed sound system equipment at first class major league sports facilities.

Performs preventive maintenance for all technical systems and hardware/software equipment within stadium audio/visual systems. 

Understands and maintains IP and networking protocols for the described system networks.

Assists in the coordination of the technical activities for the electronic news media (TV, Radio) including: truck parking coordination, management of wire ways, truck cabling hookups, and coordinating feeds between broadcasters and in-house systems.

Complies with and assists in enforcing wire management policies within the facility. Maintains time tracking, maintenance records and job management records through MSA's central facilities management software.

Reads and interprets blueprints and schematics for stadiums' telecommunications systems and low voltage wiring. 
Integrates with other facility departments to perform related maintenance as required.

Maintains the high facility standards and good technical practices of the Maryland Stadium Authority.

Performs other duties and functions appropriate to the position as assigned and required.
KNOWLEDGE, SKILLS AND ABILITIES:
An understanding of basic communications wiring, and computer fundamentals.  A working knowledge of digital video, including video encoding and transport, and both digital and analog audio. 

An understanding of computer networking, file management, system backup and computer diagnostic and preventative maintenance functions.

Ability to use and interpret meters, scopes and monitors for trouble diagnosis.

Ability to work without fear at extreme heights (e.g. exterior stadium lighting areas) and in confined spaces.
GENERAL QUALIFICATIONS:
Specific educational and experience requirements are set by this agency based on the essential job functions assigned to the position.  Any combination of education and experience that would likely provide the necessary knowledge, skills, and abilities is qualifying.
MINIMUM QUALIFICATIONS:
Specific educational and experience requirements are set by this agency based on the essential job functions assigned to the position.
Education: High School diploma or GED certification.
Experience: Any combination of education and experience that would likely provide the
knowledge, skills, abilities, and key competencies necessary for successful job performance.
PREFERRED QUALIFICATIONS:
Possession of a valid driver's license.
Three (3) years of directly related experience in broadcast engineering, audio engineering, sports facility broadcast/display engineering or related technology, or, an equivalent combination of education and experience that would provide the necessary knowledge, skills, and abilities.
Special consideration will be given to applicants with one or more of the following certifications:
Certified fiber termination and maintenance training.

Certified computer networking skills

SDVN IP video training
Certified Broadcast Networking Technologist (CBNT), Society of Broadcast Engineers (SBE).

Certified Broadcast Networking Engineer (CBNE), SBE.

Certified Video Engineer (CVE), SBE.

Certified Audio Engineer (CAE), SBE.

Registered Communications Distribution Designer (RCDD), Building Industry Consulting Services International.

Certified Technology Specialist (CTS), InfoComm International Association

Electronic Systems Technician (ETS), Electronic Systems Professional Alliance
WORKING ENVIRONMENT AND PHYSICAL DEMANDS:
(The conditions herein are representative of those that must be met by an employee to successfully perform the essential functions of this job. Reasonable accommodations may be made to enable individuals with disabilities to perform the essential job functions).
Environment —Work may be performed in a standard stadium setting with frequent travel to CYSEC locations to perform departmental activities in response to urgent requests or critical incidents.  Employee may be required to work indoors or outdoors in areas of extreme heat or cold, and may be exposed to moderate exposure to unusual elements, such as extreme temperatures, dirt, dust, fumes, smoke, unpleasant odors, and/or loud noises.  The noise level of the work environment is usually moderate but may be consistently loud as in an outdoor professional sports venue.  Employee is subject to emergency call-out at any time and may be required to work extended hours including evenings and weekends.  Work is occasionally performed at extreme heights or within confined spaces.
Physical —Primary functions require sufficient physical ability and mobility to work in an stadium setting and to participate in urgent and/or emergency response situations for on average about six (6) hours a day; to walk, stand, or sit for prolonged periods of time; to climb stairs and multiple types of ladders, to occasionally stoop, bend, kneel, crouch, reach, and twist; to lift, carry, push, and/or pull moderate to heavy amounts of weight up to 50 pounds; to operate office equipment requiring repetitive hand movement and fine coordination including the use of computer keyboards; to operate a vehicle to travel to various locations; to operate and use specialized equipment; and to verbally communicate to exchange information.
How to Apply:
Interested candidates must submit an MSA employment application via webform, e-mail or mail.
Option 1 (Preferred)—Visit MSA's website, www.mdstad.com, Apply For a Job and use the link at the bottom of the page to complete an electronic application.
Option 2 - Electronically send application and any other necessary materials to employment@mdstad.com with the Announcement Number AV Tech 06-19 in the subject line.
Option 3 - Mail an MSA application to the following address:
Human Resources
Maryland Stadium Authority
Attention: Announcement Number AV Tech 06-19
333 W. Camden Street, Suite 500
Baltimore, Maryland  21201
Resumes may accompany MSA's application; however, all sections of the application must be completed according to the instructions or it will not be considered.
If you are unable to apply on line, an application may be requested by calling 410-333-1560, or toll free 1-877-637-8234.   TTY users may call via the Maryland Relay Service.
As an equal opportunity employer, The Maryland Stadium Authority is committed to recruiting, retaining and promoting employees who are reflective of the State's diversity.
Next MSA Board of Directors Meeting
Tuesday, July 9, 2019, 12:00PM
Warehouse at Camden Yards
Executive Conference Room
333 W. Camden St., Suite 500
Baltimore, MD  21201
Meeting notice current as of 6/18/2019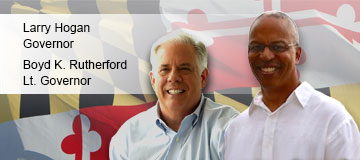 Human Trafficking
GET HELP
National Human Trafficking Hotline -- 24/7 Confidential
1-888-373-7888 | Text: 233733
For more information on human trafficking in Maryland click
here
.