Mon, 09/11/2023 - 04:52 pm
Announcement Number
ATSM-092023
Agency Division:  Facilities Group, Maryland Stadium Authority
Status: Full-time, Regular, Benefitted
Location: Camden Yards Sports Complex, Baltimore City, Maryland.
Hiring Range:  $88,206-$110,257 depending upon qualifications.  State salary rules may apply for promotions and transferees.
Closing Date: October 31, 2023
NATURE OF WORK
This position is a directly report to the MSA Technical Services Manager and is responsible for overseeing the Audio Video operations that provide direct operational and strategic leadership for the following functions: Computerized Maintenance Management System (CMMS), audio-video systems (AV), and telephonic/telecommunication (TT) systems. This position will play a significant part in the overall success of the A/V department.
EXAMPLES OF WORK
(The duties listed below are intended as illustrations of the various types of work that may be performed. The omission of specific statements or duties does not exclude them from the position if the work is similar, related, or a logical assignment to the position).
| | |
| --- | --- |
| % of time spent | Responsibility |
| 30% | Planning, forecasting, analyzing |
| 30% | Administration |
| 10% | Procurement |
| 30% | Personnel Management |
Ensures sharing of "best practices" across A/V assets and among A/V personnel for baseball and football.

Directs staff responsible for the operation, maintenance, and repair of, AV, and TT systems.

Develops and implements backup and recovery strategies to ensure restoration of useful information in the event of a system failure.

Ensures that preventive maintenance for major systems and assets is performed as specified.

Oversees and verifies projects.

Create and maintain staff work schedules.

Review and schedule work

for A/V staff.

Creates and maintains technical services training materials.

Assist Technical Services Manager with specifications for procuring new equipment and services.

Performs other duties and functions appropriate to the position as assigned and required.
KNOWLEDGE, SKILLS AND ABILITIES
(The following generally describes the knowledge, skills, and abilities that are required to enter the job or to be learned within a short period of time in order to successfully perform the assigned tasks).
An understanding of basic communications wiring, and computer fundamentals. A working knowledge of digital video, including video encoding and transport, and both digital and analog audio.

An Understanding of computer networking, file management, system backup and computer preventative maintenance functions.

Ability to use and interpret meters, scopes and monitors for trouble diagnosis.

Ability to work without fear at extreme heights (e.g. exterior stadium lighting areas) and in confined spaces.

Ability to manager and direct lower level A/V staff
GENERAL REQUIREMENTS
(Any combination of education and experience that would likely provide the knowledge, skills, and abilities is qualifying).
Five (5) years of directly related experience in broadcast engineering or related technology, or, an equivalent combination of education and experience that would provide the necessary knowledge, skills, and abilities. Equivalencies include the following: a State-registered Professional Engineer's license may be substituted for four (4) years of the required experience; a bachelor's degree in a related field may be substitute for four (4) years of the required experience; an associate's degree in a related field may be substituted for two (2) years of the required experience; accredited education or training in a related field, such as a military or trade school, may be substituted on a year-for-year basis up to a maximum of four (4) years of the required experience.
Possession of a valid driver's license.
PREFFERED QUALIFICATIONS
Special consideration will be given to applicants who possess one or more of the following certifications:
A+ certification

Network+ certification

Security+ certification

Certified fiber termination and maintenance training.

Certified Broadcast Networking Technologist (CBNT), Society of Broadcast Engineers (SBE)

Certified Broadcast Networking Engineer (CBNE), SBE.

Certified Video Engineer (CVE), SBE.

Certified Audio Engineer (CAE), SBE.
WORKING ENVIRONMENT AND PHYSICAL DEMANDS
(The conditions herein are representative of those that must be met by an employee to successfully perform the essential functions of this job.  Reasonable accommodations may be made to enable individuals with disabilities to perform the essential job functions).
Environment

—Work may be performed in a standard office setting with frequent travel to CYSEC locations to perform departmental activities in response to urgent requests or critical incidents. Employee may be required to be present indoors or outdoors in areas of extreme heat or cold. The noise level of the work environment is usually moderate but may be occasionally loud due to alarms, equipment noise, etc. Employee is subject to emergency call-out at any time and may be required to work extended hours including evenings and weekends.

Physical

—Primary functions require sufficient physical ability and mobility to work in an office setting and to participate in urgent and/or emergency response situations; to walk, stand, or sit for prolonged periods of time; to occasionally stoop, bend, kneel, crouch, reach, and twist; to lift, carry, push, and/or pull moderate to heavy amounts of weight up to 50 pounds; to operate office equipment requiring repetitive hand movement and fine coordination including the use of computer keyboards; to operate a vehicle to travel to various locations; to operate and use specialized equipment; and to verbally communicate to exchange information.
LICENSES, REGISTRATIONS AND CERTIFICATIONS
Employees in this classification may be assigned duties which require the operation of a motor vehicle. Employees assigned such duties will be required to possess a motor vehicle operator's license valid in the State of Maryland.
HOW TO APPLY:
Interested candidates must submit an MSA employment application electronically, via mail or e-mail.
Option 1 (Preferred)—Visit MSA's website, www.mdstad.com, Apply For a Job and use the link at the bottom of the page to complete an electronic application.
Option 2—Electronically send application and any other necessary materials to employment@mdstad.com with the Announcement Number ATSM-092023 in the subject line.
Option 3—Mail an MSA application to the following address:
Human Resources
Maryland Stadium Authority
Attention: Announcement Number ATSM-092023
333 W. Camden Street, Suite 500
Baltimore, Maryland  21201
Current MSA employees applying for this position may complete the Internal Job Application and email the application along with other necessary materials to employment@mdstad.com.
Resumes may accompany MSA's application; however, all sections of the application must be completed according to the instructions or it will not be considered.
If you are unable to apply on line, an application may be requested by calling 410-333-1560 (Toll free 1-877-637-8234).
As an equal opportunity employer, The Maryland Stadium Authority is committed to recruiting, retaining and promoting employees who are reflective of the State's diversity.
Next MSA Board of Directors Meeting
Tuesday, October 3, 2023, 12:00 p.m.
The Warehouse at Camden Yards
Executive or Conference Room 1
333 W. Camden St., Suite 500
Baltimore, MD  21201
Agenda / Live Stream

Maryland Stadium Authority, Governor Moore and the Baltimore Orioles Agree on Terms to Keep the Team in Baltimore for 30 Years and Revitalize Downtown Baltimore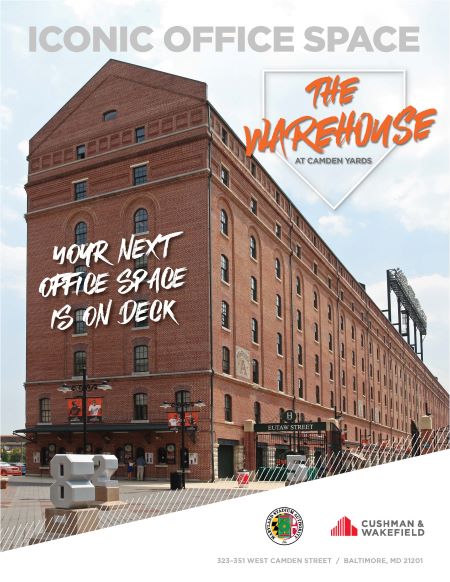 Warehouse at Camden Yards
Leasing Opportunities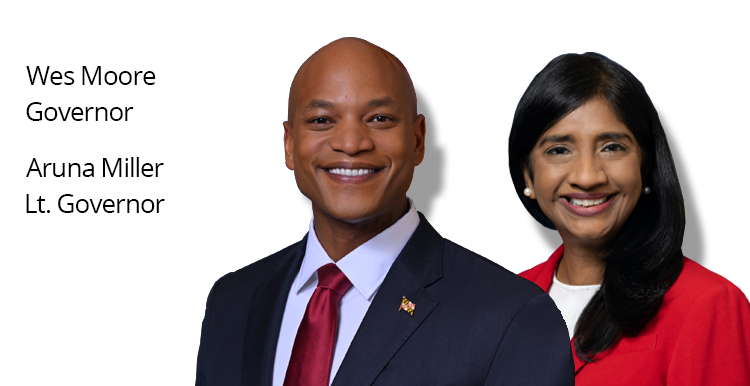 Human Trafficking
GET HELP
National Human Trafficking Hotline -- 24/7 Confidential
1-888-373-7888 | Text: 233733
For more information on human trafficking in Maryland click
here
.