Tue, 04/09/2019 - 02:10 pm
Announcement Number
OP Assistant Manager – 04.19
Agency Division: Facilities Management
Location: Camden Yards Sports Complex, Baltimore, MD
Hiring Range: $90,000.00+ depending upon qualifications. State salary rules may apply for promotions and transferees.
Status: Regular, Full-time, Benefitted
Closing Date: May 1, 2019
NATURE OF WORK
An MSA Assistant Manager, Sports Complex Facility assists the senior management officials in the management and guidance of building and maintenance supervisors for baseball and events operations to ensure best-in-class maintenance and management of Oriole Park at Camden Yards (OPACY), the Warehouse at Camden Yards, and Camden Station.  Also, performs as lead worker/supervisor in the coordination of the operation of approximately 81 regular season MLB games, other events, MLB play-off games when necessary, Warehouse tenant obligations, and day-to-day operations of facility operations at the Complex.
Note:
Approximately 81 baseball games, 700 catered events at OPACY, Warehouse and parking lots.
Warehouse has 175,000 square feet of leasable office space.
EXAMPLES OF WORK
(The duties listed below are intended as illustrations of various types of work that may be performed. The omission of specific statements or duties does not exclude them from the position if the work is similar, related, or a logical assignment to the position.)
| % of time spent | Responsibility |
| --- | --- |
| 10% | Maintenance planning and forecasting |
| 70% | Supervision, work assignments, work inspection |
| 20% | CMMS/Data Analysis |
Directly supervises staff involved in all aspects of facilities operations and maintenance efforts including all facility infrastructure systems, operations, safety, installation, design, preservation, renovation, and restoration.
Ensures sharing of "best practices' across stadium assets and among facilities managers for baseball, particularly with respect to sustainability and energy savings.
Recommends facilities-related procurements.
Recommends improvements to and use of CMMS tools.
Ensures that preventative maintenance for major systems and assets is performed
Participates in the maintenance and repair of shared amenities and systems (i.e. central plant, Hamburg Street generator).
Monitors the performance of building operations and maintenance contractors.
Develops standards and provides day-to-day supervision of the maintenance of facility systems (mechanical, electrical, plumbing, fire protection, security, etc.) toward ensuring high quality performance and proper, safe, and economical operation.
Assists senior management in monitoring contractors and subcontractors to ensure that tasks are in accordance with the agency's standards and requirements.
May participate in and make recommendations during engineering, design, and construction reviews.
Evaluates staff performance and serves as guide, coach, and mentor to direct reports and assigned staff.
Reports and updates senior management on working relationships with various State and City agencies and community representatives.
Performs other duties and functions appropriate to the position as assigned and required
KNOWLEDGE SKILLS, ABILITIES & KEY COMPETENCIES
(The following generally describes the knowledge, skills, and abilities that are required to enter the job or to be learned within a short period of time in order to successfully perform the assigned tasks.)
Knowledge and experience in the supervision of facility operations, including knowledge of requirements for staff licensures, certifications, and training,
Basic understanding of facilities' role in MSA's mission and vision.
Basic knowledge of how data analysis can be used toward improved administration and management of physical space.
Ability to perform short-term facilities assessments.
Ability to implement customer relations plans to improve service levels and response times.
Ability to contribute to the formulation and articulation of risk management plans including emergency preparedness and dire and life safety systems as they relate to visitors, tenants and employees per institutional guidelines as well as state and federal law.
Ability to understand and comply with vendor and procurement processes (i.e. requests for proposals, leasing agreements, etc.).
Ability to utilize computerized maintenance management systems.
Knowledge of current practices and data used in delivering facility maintenance services including transportation; ground care; housekeeping/custodial services; furniture fixtures, and equipment care.
Ability to foster and maintain positive tenant relationships.
Ability to supervise processes toward daily facilities management, including maintenance, upkeep, and housekeeping,
Ability to contribute to the planning for systematic replacement cycles.
Basic knowledge of heating and cooling control systems and software.
Basic understanding of state and local recycling laws/ordinances and related compliance issues.
Basic knowledge of Leadership in Energy and Environmental Design (LEED) issues and green design, recycling, and composting programs.
Basic understanding of future trends in products and processes that promote environmental sustainability and stewardship.
Ability to direct staff engaged in utilities operations within institutional policies and environmental guidelines.
Ability to coordinate recycling and other environmentally friendly efforts bases on institutional requirements and philosophy.
Basic understanding of the fundamentals of facility planning.
Familiarity with and understanding of institutional master plans.
Basic awareness of local, state, and federal building codes/regulations including safety and security protocols.
Rudimentary understanding of renovation/construction terminology.
Basic understanding of the dynamics of public venue environments and how the physical and constructed components relate to climate and culture.
GENERAL QUALIFICATIONS
Specific educational and experience requirements are set by this agency based on the essential job functions assigned to the position.
Education:  High School diploma or GED certification.
Experience: Any combination of education and experience that would likely provide the knowledge, skills, abilities, and key competencies necessary for successful job performance.
Note:
Special consideration given to applicants who have graduated from an accredited vocational or technical high school with a major in Building Maintenance or a related field.
Candidates may substitute U.S. Armed Forces military service experience as a non-commissioned officer in utilities repair classifications or construction and engineering specialty codes in any combination of maintenance trades, on a year-for-year basis for the required experience.
 
LICENSES, REGISTRATIONS AND CERTIFICATIONS
Employees in this classification may be assigned duties that require the operation of a motor vehicle. Employees assigned such duties will be required to possess a motor vehicle operator's license valid in the State of Maryland.
SPECIAL QUALIFICATIONS
The Assistant Manager is expected to operate under general supervision in all areas of responsibilities to reflect the mission of the agency.  The Assistant Manager must be able to function independently and professionally in the assigned program within the Facilities Management Directorate.  The Assistant Manager will participate in the recommendation of changes in resources allocation as the needs and interests of the agency warrant.  The Assistant Manager also is expected to recommend changes in overall policies and guidelines as appropriate.
Working Environment and Physical Demands:
(The conditions herein are representative of those that must be met by an employee to successfully perform the essential functions of this job. Reasonable accommodations may be made to enable individuals with disabilities to perform the essential job functions).
Environment —Work may be performed in a standard office setting with some travel to locations to attend meetings or inspect and perform departmental activities in response to requests, assignments, emergency scenes and/or critical incidents. Employee may be required to work indoors or outdoors in areas of extreme heat or cold. The noise level of the work environment is usually moderate but may be occasionally loud due to alarms, equipment noise, etc. Employee is subject to emergency call-out at any time and may be required to work extended work hours including evenings and weekends. 
Physical —Primary functions require sufficient physical ability and mobility to work in an office setting; to walk, stand, or sit for prolonged periods of time; to occasionally stoop, bend, kneel, crouch, reach, and twist; to lift, carry, push, and/or pull moderate to heavy amounts of weight up to 50 pounds; to operate office equipment requiring repetitive hand movement and fine coordination including the use of computer keyboards and calculators; to operate a vehicle to travel to various locations; and to verbally communicate to exchange information.
---
How to Apply:
Interested candidates must submit an MSA employment application via webform, e-mail or mail.
Option 1 (Preferred)— Use the link at the bottom of the page to complete an electronic application
Option 2 - Electronically send application and any other necessary materials to employment@mdstad.com with the Announcement Number: OP Assistant Manager – 04.19 in the subject line.
Option 3 - Mail an MSA application to the following address:
Human Resources
Maryland Stadium Authority
Attention: Announcement Number OP Assistant Manager – 04.19
333 W. Camden Street, Suite 500
Baltimore, Maryland  21201
Applications and any relevant attachments must be received or postmarked by 5:00 pm on the closing date of Wednesday, May 1, 2019.
Resumes may accompany MSA's application; however, all sections of the application must be completed according to the instructions or it will not be considered.
If you are unable to apply on line, an application may be requested by calling 410-333-1560, or toll free 1-877-637-8234.   TTY users may call via the Maryland Relay Service.
As an equal opportunity employer, The Maryland Stadium Authority is committed to recruiting, retaining and promoting employees who are reflective of the State's diversity.
Next MSA Board of Directors Meeting
Tuesday, May 7, 2019, 12:00PM
Warehouse at Camden Yards
Executive Conference Room
333 W. Camden St., Suite 500
Baltimore, MD  21201
Meeting notice current as of 4/05/2019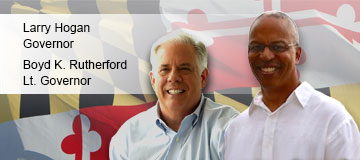 Human Trafficking
GET HELP
National Human Trafficking Hotline -- 24/7 Confidential
1-888-373-7888 | Text: 233733
For more information on human trafficking in Maryland click
here
.