Tue, 03/14/2023 - 09:09 am
Announcement Number
ACSL0323CTRL
Agency Division: Public Safety and Security
Location: Camden Yards Sports Complex, Baltimore, MD
Hiring Range: $27.00 – $30.00 (Commensurate with experience and qualifications).  State salary rules may apply for promotions and transfers.
Status: Contractual, Part-time
Closing Date: April 1, 2023
NATURE OF WORK:
The Maryland Stadium Authority (MSA) is seeking qualified candidates for the position of Access Control Specialist/Locksmith. The position performs locksmith work at the journey level and will be responsible for installing, maintaining, and repairing electronic and mechanical locking systems at the Camden Yards Sports Complex.
EXAMPLES OF WORK:
(The duties listed below are intended as illustrations of the various types of work that may be performed.  The omission of specific statements or duties does not exclude them from the position if the work is similar, related, or a logical assignment to the position).
Locksmith work examples related to mechanical locking systems will include:
Interprets Master Keying Guide; uses appropriate discretion and special knowledge of lock systems to preserve the integrity of the complex's master key system while meeting operational requests.

Installs, services, and repairs various types of locks and security devices.

Installs and repairs door locks, hardware and closing fixtures on new and existing doors

Disassembles locks; repairs and replaces worn tumblers, springs, and other parts.

Cuts new or duplicate keys and stamps with identification.

Keeps accurate and up-to-date records on key and lock inventories, keys issued and work performed

Ensures proper care in the use and maintenance of equipment and supplies; promotes continuous improvement of workplace safety and environmental practices.

Troubleshoots, repairs, and maintains both mechanical locking and electronic key card systems.

Review and coordinate with design and construction plans for new projects and renovations of existing buildings for hardware procurement and coding of locks to be installed.

Maintains inventories of parts for repairs and preventive maintenance for the campus.

Performs miscellaneous job-related duties as assigned.
Access Control Specialist work examples related to mechanical locking systems will include:
Review key and proximity card requests for completeness and ensures access requested is appropriate for requestor's role/position.

Monitor facility access requests via Computerized Maintenance Management System for keys and cards from staff, contractors and tenants.

Update work orders in the CMMS software, troubleshoots the networked access controls system.

Troubleshoots the networked access controls system, via the electronic access control system software (Avigilon) and electrically (low voltage) in the field.

Performs installation, repair, troubleshooting of access control hardware.

Keeps the networked access control system functional for safety and security.

Maintains and installs a variety of electronic access control hardware.

Manages, updates and maintains the mechanical lock key boxes and key rings.
KNOWLEDGE, SKILLS AND ABILITIES
(The following generally describes the knowledge, skills, and abilities that are required to enter the job or to be learned within a short period of time in order to successfully perform the assigned tasks).
Demonstrated evidence of the ability to comply with applicable NFPA, ADA, and IBC standards

Ability to cut and issue keys, re-key, install and repair locks and hardware

Ability to interpret, implement, and maintain pre-defined master key systems

Ability to use hand and power tools applicable to trade

Ability to make administrative/procedural decisions and judgments

Ability to install, troubleshoot, and repair both mechanical locking and electronic access control devices

Ability to read, understand, follow, and enforce safety procedures

Ability to effectively communicate with guests and staff through excellent written and verbal skills  

Ability to meet performance standards including attendance and punctuality

Skill in utilizing building security and lock systems and procedures
WORKING ENVIRONMENT AND PHYSICAL DEMANDS
(The conditions herein are representative of those that must be met by an employee to successfully perform the essential functions of this job.  Reasonable accommodations may be made to enable individuals with disabilities to perform the essential job functions).
Environment

-

Employee may be required to be present indoors or outdoors in areas of extreme heat or cold. The noise level of the work environment is usually moderate but may be occasionally loud due to alarms, equipment noise, etc. Employee may be required to work extended hours including evenings and weekends.

Physical

- Primary functions require sufficient physical ability and mobility to work in an complex-wide setting and to participate in urgent and/or emergency response situations; to lift, carry, push, and/or pull moderate to heavy amounts of weight up to 50 pounds; to climb stairs, ladders, lifts, etc. as well as stand, reach, stoop, crouch, sit, kneel, climb, crawl and walk extensively across multiple areas of complex; to work in an environment with some exposure to hazards or physical risks that require following basic safety precautions; and to operate and use specialized equipment relevant to the duties being performed.
MINIMUM QUALIFICATIONS
The equivalent combination of education, training, certification and/or experience that provides the required knowledge and expertise to perform the essential functions of the job may be considered.
At least three years' experience as a journey-level locksmith in a commercial or industrial setting.

Successfully pass background screening including criminal record checks (local, state and federal)

ASSA Locksmith certification is required.
PERFERED QUALIFICATIONS
Experience working with ASSA ABLOY mechanical and electrified locksets
LICENSES, REGISTRATIONS AND CERTIFICATIONS
Employees in this classification may be assigned duties which require the operation of a motor vehicle. Employees assigned such duties will be required to possess a motor vehicle operator's license valid in the State of Maryland.
HOW TO APPLY
Interested candidates must submit an MSA employment application via mail or e-mail:
 Option 1 (Preferred): Visit MSA's website, www.mdstad.com, Apply For a Job and use the link at the bottom of the page to complete an electronic application.
 Option 2:  Electronically send application and any other necessary materials to employment@mdstad.com with the Announcement Number ACSL0323CTRL in the subject line.
Option 3—Mail an MSA application to the following address:
Human Resources
Maryland Stadium Authority
Attention: Announcement Number ACSL0323CTRL
333 W. Camden Street, Suite 500
Baltimore, Maryland  21201
Resumes may accompany MSA's application; however, all sections of the application must be completed according to the instructions or it will not be considered.
Applications may also be downloaded by accessing the website https://mdstad.com/apply-for-job?position_applying_for=1337 or obtained by calling 410-333-1560 (toll free 1-877-637-8234).  TTY users call via the Maryland Relay Service.
As an equal opportunity employer, The Maryland Stadium Authority is committed to recruiting, retaining and promoting employees who are reflective of the State's diversity.
Next MSA Board of Directors Meeting
Tuesday, April 4, 2023, 12:00 p.m.
The Warehouse at Camden Yards
Executive Conference Room
333 W. Camden St., Suite 500
Baltimore, MD  21201
Agenda / Live Stream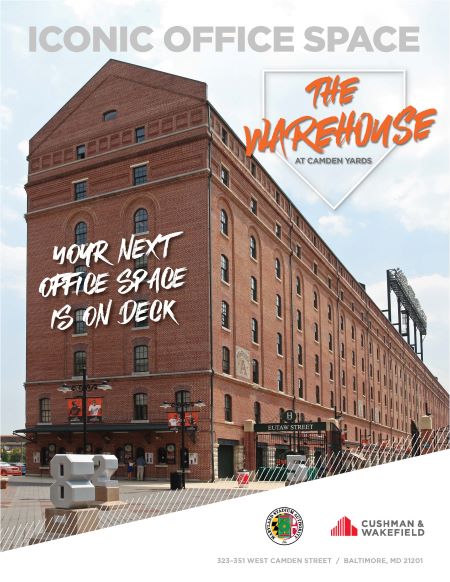 Warehouse at Camden Yards
Leasing Opportunities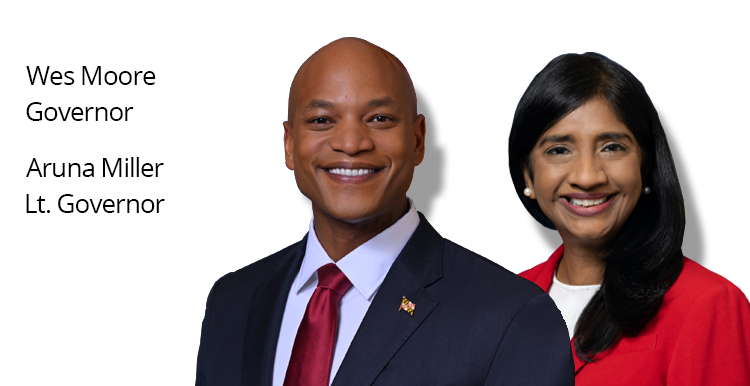 Human Trafficking
GET HELP
National Human Trafficking Hotline -- 24/7 Confidential
1-888-373-7888 | Text: 233733
For more information on human trafficking in Maryland click
here
.