Mon, 07/08/2019 - 03:33 pm
Carolyn Mozell began her public service career in 1985 working for a United States Congressman and has subsequently been appointed to positions of leadership for a Baltimore City Councilman, a Maryland State Delegate, two Baltimore City Council Presidents and two Baltimore City Mayors.
Mrs. Mozell is currently the Deputy Chief of Staff for Neighborhood and Economic Development to Mayor Bernard C. "Jack" Young. In this capacity, she oversees a portfolio of 13 standing and quasi-city agencies involved in economic development, workforce development, community economic development, business regulation, tourism and the Planning Department which is responsible for implementing Census 2020. She is also the Mayor's Equity in City Government Initiative Manager tasked with providing guidance and training to city agencies in developing an Equity Assessment Program to aid in eliminating disparate outcomes in city government decision-making in programs, policies, operations and the allocation of fiscal resources.
Prior to her current post, Mrs. Mozell was the Chief of Staff to City Council President Young where she was responsible for managing the Board of Estimates (the city's contract approval panel), the citywide budget process, business and economic development, legislative and constituent matters, as well as overall office operations. She was appointed the Baltimore City representative to the MSA Board by Mayor Young in 2019.  Mrs. Mozell received a Bachelor's of Science Degree in African American Studies, Public Policy Concentration from the University of Maryland, College Park.  She is a member of the Baltimore Chapter of Commercial Real Estate Women (CREW) and serves on the boards of the National Aquarium, Baltimore Development Corporation, Visit Baltimore and Suited to Succeed Dress for Success Greater Baltimore.
Next MSA Board of Directors Meeting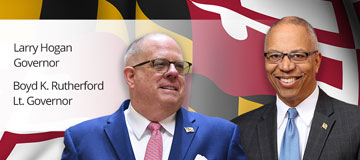 Human Trafficking
GET HELP
National Human Trafficking Hotline -- 24/7 Confidential
1-888-373-7888 | Text: 233733
For more information on human trafficking in Maryland click
here
.